Main Content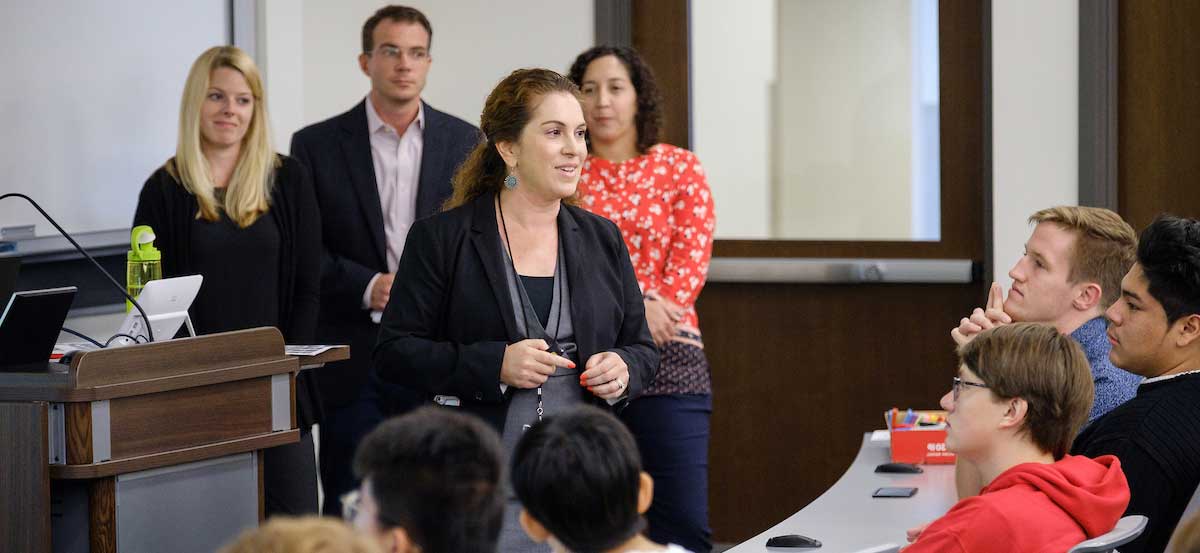 We are excited to work with academic departments and centers who wish to infuse leadership and character development into their programming or curriculum.
One new effort is our Engineering and Character Initiative. Dr. Olga Pierrakos, founding chair of the department of engineering, and the engineering faculty are working with the Program for Leadership and Character to explore how to integrate character into our new engineering curriculum. Currently, they are researching best practices and considering possibilities for creative courses and programming.
The Program is also working with the Center for Entrepreneurship to inform their curriculum.
"I will take with me a renewed propensity to bring up deep questions with others instead of settling for the same old mundane conversations." Student in the Leadership and Character Discussion Group