The Program and the Intercultural Center co-sponsored a series of speakers who showed how Indigenous communities have been integral to the important work of environmental justice.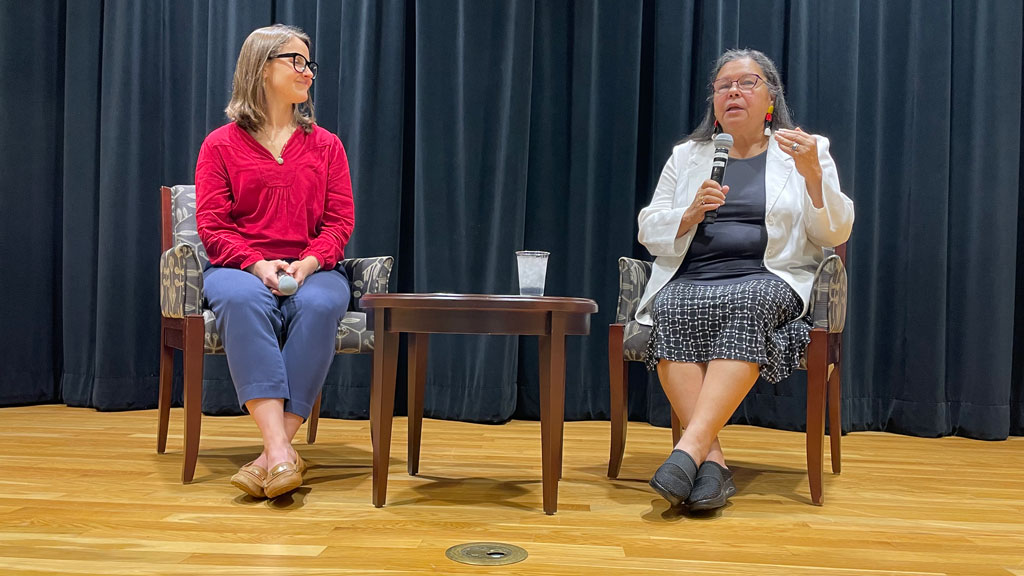 Indigenous people have long been leaders in the environmental justice movement. Over the course of two days, Wake Forest students heard about how they've endured pollution, racism, and injustice in their communities, and learned about how critical it is to build a coalition to fight it.
The Program for Leadership and Character and the Intercultural Center co-sponsored the Indigenous Environmental Justice Leadership Series, which sought to broaden students' understanding of how the movement works, and who's moving it forward. "It is important to amplify Indigenous voices at Wake Forest because Indigenous people and Indigenous knowledge open up new and imaginative possibilities to solving problems created by colonialism and other global systems of oppression," said Savannah Baber, Assistant Director for the Intercultural Center. "To be leaders who embody the truest sense of Pro Humanitate, students need to learn how to seek out and incorporate diverse perspectives into their own values and ideas, and they also need to learn how to follow and respect diverse leaders and leadership styles–especially around issues that impact different groups of people in disparate ways, like the climate crisis."
The modern environmental justice movement began in 1982, after Black and Indigenous communities in Warren County, North Carolina fought, unsuccessfully, to keep a landfill from being built near them. The movement hasn't gone away and was most recently highlighted after a fire at a fertilizer plant in Winston-Salem that affected largely Black and Hispanic neighborhoods nearby.
Dozens of students attended the series, and one message was clear: People who do this work need to be able to create community and rally diverse groups of people. "The thing I took away from the Indigenous Environmental Justice Leadership Series is that the people doing Indigenous environmental justice work are not lone rangers," says Dr. Elizabeth Whiting Pierce, Director of Interdisciplinary and Engaged Learning in the Professional Schools for the Program for Leadership and Character. "They are members of communities, and the virtues they exhibit are those that sustain community relationships, especially humility, compassion, and responsibility. Good relationships and good work seem to go hand in hand in this model of leadership.
At a screening of The Condor and the Eagle on Wednesday, February 23, students learned about the threats that many Indigenous groups face to their communities and environments, and the efforts they are making to obtain environmental justice. Law professor John Knox fielded questions and provided further detail on the decades-long legal fight to establish environmental rights as human rights and ensure the protection of indigenous and marginalized communities.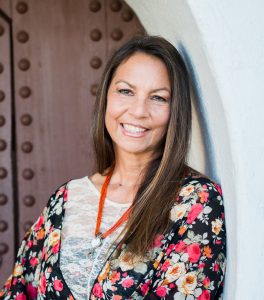 On Thursday, February 24, Dina Gilio-Whitaker joined by video to speak about her career. She's a scholar, educator, journalist, and a member of Colville Confederated Tribes. She's also the author of As Long as Grass Grows: The Indigenous Fight for Environmental Justice from Colonization to Standing Rock. In her talk, Gilio-Whitaker touched on issues of environmental racism, colonialism, and the resurgence of women in Indigenous causes. "Native people say the future is Indigenous," she said, "and it's led by Indigenous women." She also told students that the work she did as an undergrad laid the groundwork for a career of fighting for Indigenous rights: "The work you do now matters in ways you can't conceive right now."
"Native people say the future is Indigenous, and it's led by Indigenous women."

Dina Gilio-Whitaker
Gilio-Whitaker talked about the importance of building a coalition between Indigenous people and non-Indigenous allies. She also elaborated on the conditions that have led to pollution and injustice near Native communities, and talked about the relationships necessary to help overcome them. "Go forth and do good work," she said in closing, "and be allies to Indigenous people."
Later in the afternoon, Donna Chavis, a member of the Lumbee tribe and the final speaker, told students in Pugh Auditorium that she wasn't "brought into" environmental work. "Environmental justice was something that was born and bred in me," she said. She also noted that "North Carolina is home of modern environmental justice organizing because of what happened on Sept 19, 1982." That's when protests started in Warren County over a hazardous waste landfill.
Chavis has more than 40 years of service working with nonprofit and philanthropic organizations and is the Senior Climate Campaigner with Friends of the Earth U.S. In 1991, she was on the Planning Committee for the First National People of Color Leadership Summit. That group famously developed the Principles of Environmental Justice.
In her talk, Chavis went on to talk about the efforts of tribes and towns in the cancellation of the Atlantic Coast Pipeline. "The thing that let me believe that it was on the road to cancellation was the amount of energy that was being recognized from the local communities," she said. And finally, during a question and answer session with the Program's Elizabeth Whiting Pierce, she answered a student's concern about the way to properly engage with earth-honoring traditions without appropriating them. "The key word is 'engage,'" Chavis replied. "If we're engaged with them, then appropriating them is impossible."
"The key word is 'engage.'"

Donna Chavis
Before each session, a member of the Wake Forest community read the university's Indigenous Land Acknowledgement, which recognizes the tribes and people who first inhabited the land upon which the current and original campuses reside. "A strong sense of place and community are central to Indigenous identities around the world, and Wake Forest can begin to broaden the types of knowledge and people to which our students are exposed by refocusing on the place in which we are situated," said Baber. "Accordingly, inviting local Indigenous leaders like Donna Chavis reminds us that we are part of a particular ecosystem- socially, politically, and environmentally–and there are already knowledge keepers who can lead us and teach us about the problems we face."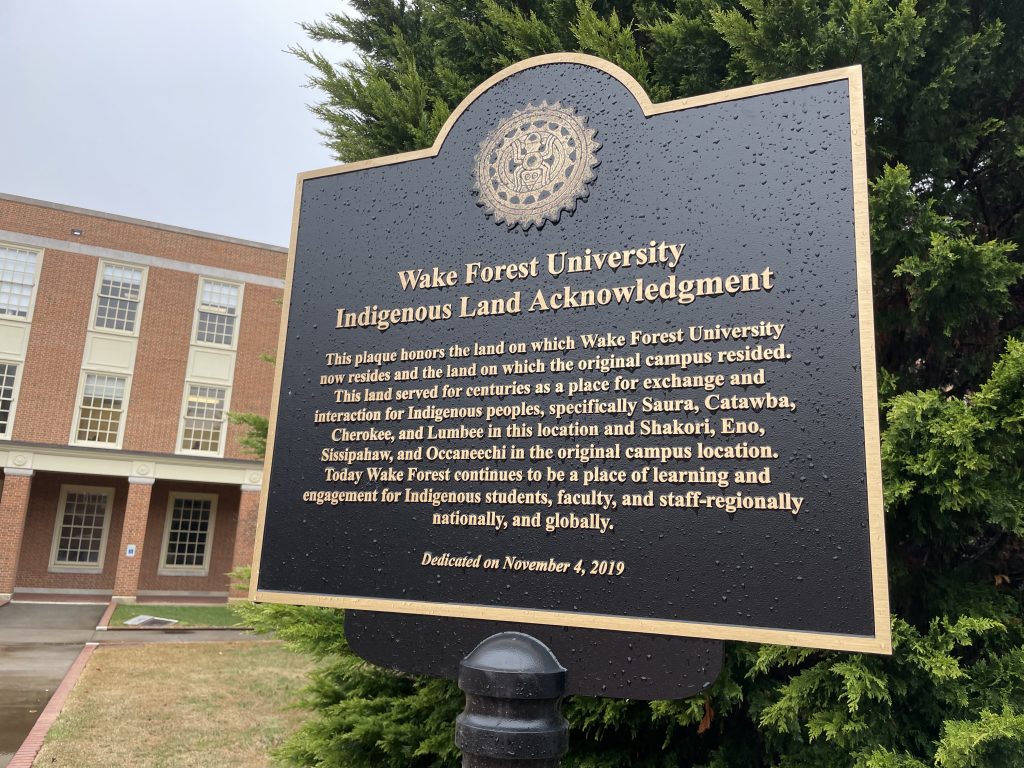 The Indigenous Environmental Justice Leadership Series was co-hosted with the Intercultural Center. Co-sponsors included the Environmental Law Society, Commonplace, the Interdisciplinary Humanities Program, the Humanities Institute, the Center for Energy, Environment, and Sustainability, Graduate Sustainability Programs, the Department of Politics and International Affairs, the Race, Inequality, and Policy Initiative, and the Office of Diversity and Inclusion.