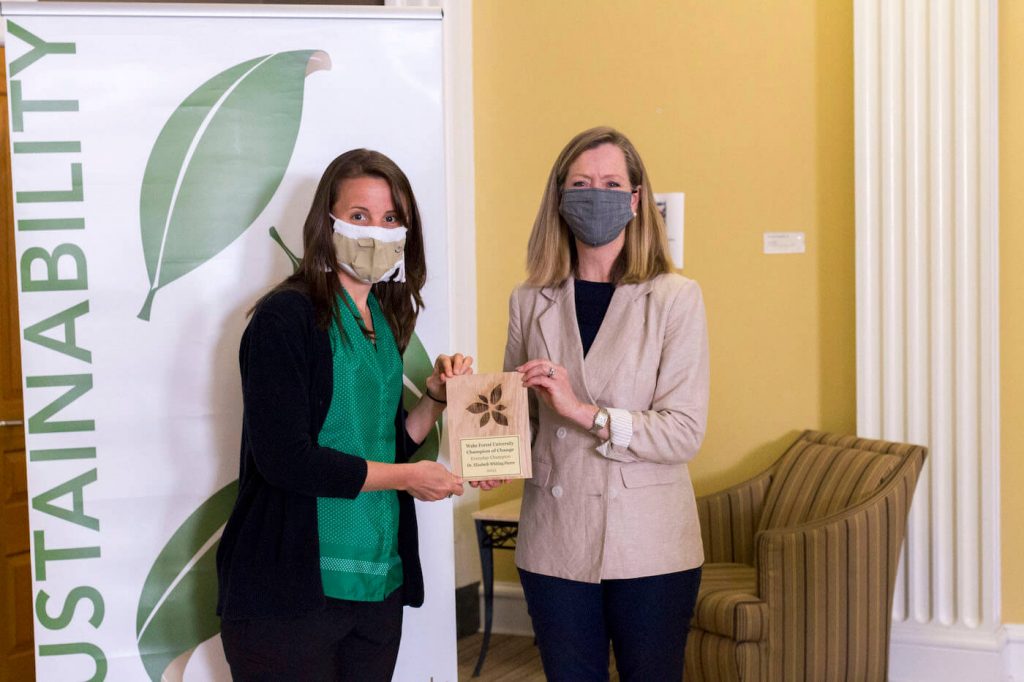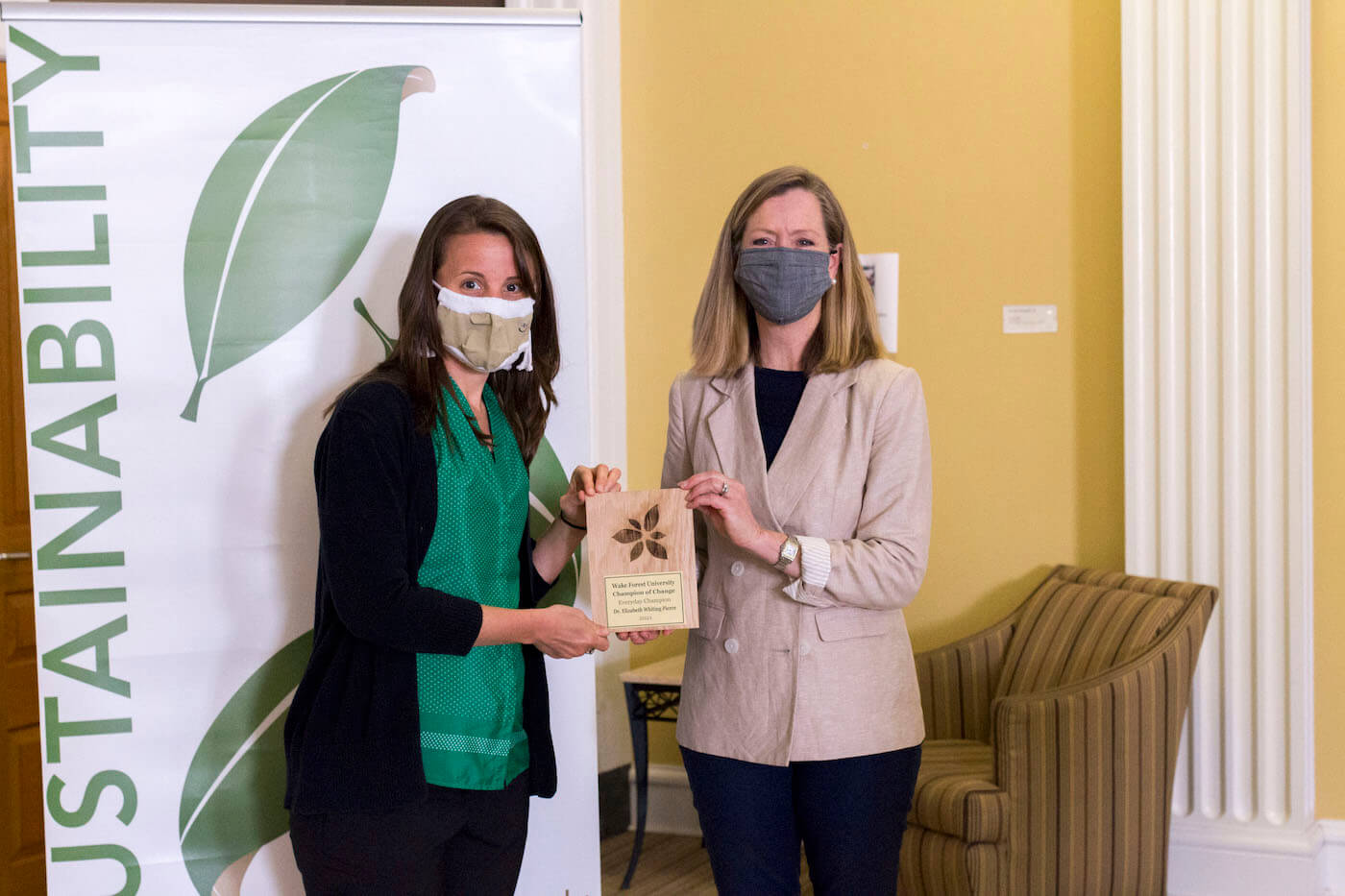 Dr. Elizabeth Whiting Pierce says her love of nature started when she was a kid. "I grew up running around barefoot in the woods," she says, and it was only later that she realized that other people didn't have that same experience. For some, the environment wasn't restorative. It was harmful. "The people hurt most by environmental degradation are people of color and people without money," she says.
Those two passions — communion with nature and environmental justice — informed Pierce's work with students over the last year and led to an Everyday Champion of Change award from Wake Forest's Office of Sustainability. The award, given to eight students, staff, and faculty members each year, recognizes people who help create a community that's more adaptable and resilient. Pierce, an Assistant Director in the Professional Schools for the Program for Leadership and Character, was recognized for her work with undergraduate and graduate students. She also serves as the Green Team captain for the Program, which is based in Starling Hall. In that role, she arranged for a compost bin in the building and will train other Leadership and Character faculty and staff to hold sustainable events. She has also worked closely with the Office of Sustainability to help develop leadership practices there and has been in constant contact with the office for guidance and advice to integrate sustainability into her work. "It helps both ways," says Brian Cohen, the assistant director for sustainability engagement.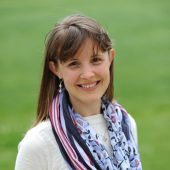 Pierce has encouraged sustainability on campus since she arrived at Wake Forest University last year. She created and led an Ecological Citizen Discussion Group for undergraduates. But she also regularly met with 15 graduate students between mid-February and mid-April to talk about the personal side of a career that involves climate justice. "The question is: What does it mean to live a good life in the face of a climate crisis?" she says.
To work toward an answer, Pierce and her graduate students sought out moral exemplars, a tenet of the Program that can be illuminating and invigorating. "If you give people exemplars," she says, "they can have a clearer sense of purpose and a stronger sense of agency for things they care about." In practice, those students interviewed leaders in climate and environmental justice, and also critically read a collection of essays from the All We Can Save feminist climate anthology, written by people doing important justice work.
"The question is: What does it mean to live a good life in the face of a climate crisis?"
Pierce also encouraged her students to focus on local, tangible ways to help the environment, which can be less overwhelming than thinking about climate change on a global scale. To that end, she helped them apply for mini-grants to carry out community engaged projects that support environmental flourishing and justice. Pierce also advised them to engage with others who share a passion for sustainability. "Don't try to be the hero all by yourself," she says, "because that will leave you brittle."
Pierce thanked the Program's Michael Lamb and Kenneth Townsend for giving her the freedom to prioritize her sustainability work — an effort that has now led to campus wide recognition. "I'm really grateful to the Office of Sustainability for creating an official way of acknowledging this work," she says, "because it enables me to do more of it."
To be informed about opportunities for discussion groups, events, and more from Dr. Elizabeth Whiting Pierce and other members of the Program for Leadership and Character, click or tap on the button below: