Students who took part in a Leadership and Character fellowship found out first-hand what it means to really engage with people who are different from you.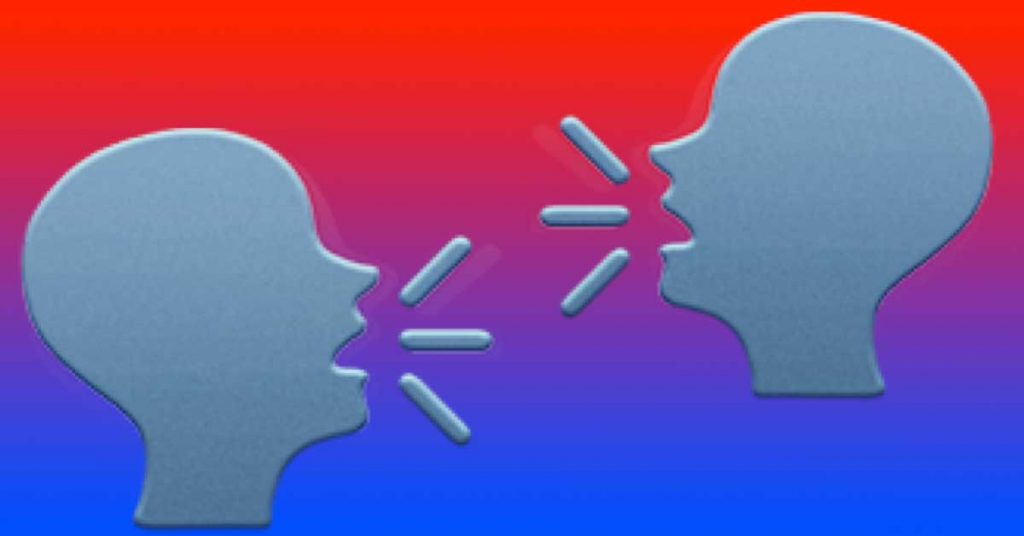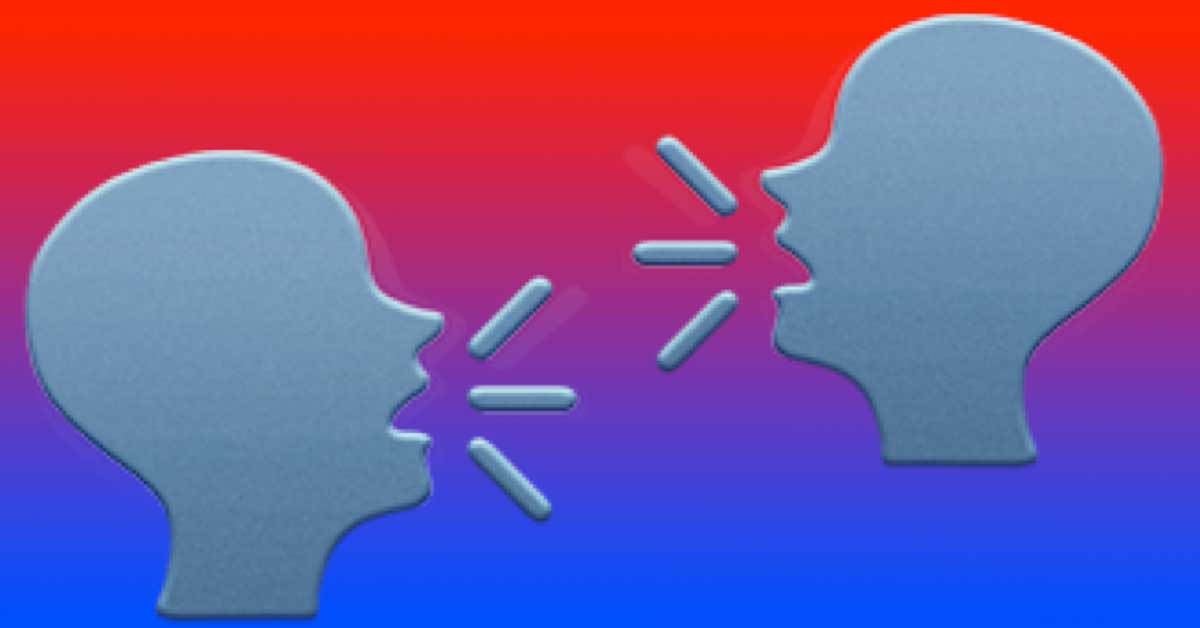 In the summer of 2020, Betsy Lake ('22) worked on the campaign for a state senate seat in Maine. She found the experience frustrating. She was aware of political polarization, but she'd never encountered it up close. "I've learned about it in an academic sense, but out in the field, it's a different thing," she says. "People are yelling at you." She decided not to work for another political campaign, but as a double-major in philosophy and politics, she didn't swear off the field completely. Instead, she went to work for a non-profit organization called You Can Vote, which tried to register voters across the political spectrum. She found that by being willing to listen to almost anybody, people were willing to share and discuss their views instead of shouting them. Then she heard about an opportunity with the Program for Leadership and Character that would allow her to explore that method further. "That's why I was drawn to the Principled Pluralism Fellowship," she says. Once she saw the description, she knew she wanted to apply.
Principled pluralism, in its simplest form, involves having the courage to stand up for what you believe while also maintaining the humility to learn from others and the empathy to engage respectfully with those whose views differ from your own. In reality, however, pluralism is much harder both to understand and to practice. Confronting those challenges was the focus of an eight-week Principled Pluralism Fellowship, led by Dr. Bradley Burroughs, Leadership and Character's assistant director in Religious Life. Five days a week, six Wake Forest undergraduates, including Lake, talked through, researched, and confronted the challenges to pluralism in the world—and in their own lives.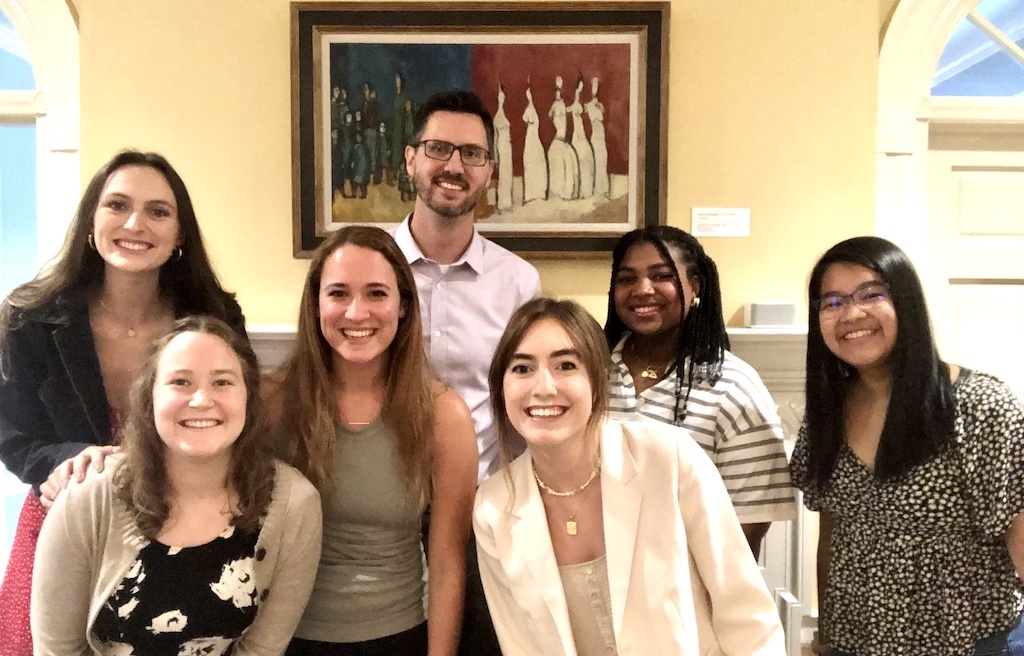 Pluralism, as a term, has recently been in vogue, but that doesn't mean that the incoming fellows were familiar with exactly what it meant.
"From the description, it sounded like something very important in our society right now," says Alice Hauser ('23).
"It just sounded very interesting," says Bam Purcell ('22).
"My friends would ask, 'What are you doing research on this summer?' Principled pluralism. 'What's that?' I don't know." says Grace Powell ('23), laughing.
"People didn't know what pluralism was to begin with," Burroughs says. By the end, they figured out how to respect not just others in their lives, but also each other.
•••
In order to engage with those who hold different views, Burroughs says, it is crucial to understand ourselves and our own values first. For that reason, on the first day, Burroughs asked all six fellows to talk about their role models. Purcell picked three: Her mother, Maya Angelou, and Atticus Finch. "He stood up for a Black man when his community was against it," Purcell says of Finch. She was drawn to the character's courage. "I feel like I don't have courage right now, and I want to work toward being more like him."
"It helped me realize that I can be courageous, that I can stand up for other people or myself."

Bam Purcell ('22)
In a session during the second week, the Program's director of programming, Ann Phelps, pointed out that, unlike the other fellows, Purcell had picked an exemplar who embodied a trait that she didn't think she had. Then Phelps asked Purcell to think of her literary exemplar as they role-played a tough theoretical situation. Purcell had to advocate for a position she believed in, but one in which loud voices were shouting her down. "I acted as myself, through a Finch lens," Purcell says. "That exercise was very powerful for me, because I got to act out a side of myself that I didn't think was possible, or that I could do. It helped me realize that I can be courageous, that I can stand up for other people or myself."
Months later, Purcell says she still thinks about that day: "I just feel like I can do it."
•••
Funded by the generous support of Dan and Aerin Bryant (P '21, '22, '25) and Claudius and Deidre Modesti (P '20), the fellowship included a mix of reading, research, discussion, and reflection. Fellows read the works of Hannah Arendt, Isaiah Berlin, Diana Eck, Eboo Patel, and many others. A mix of scholars from Wake Forest, Princeton, Duke, and other universities spoke to the fellows to share their insight and expertise. Along the way, Burroughs and the fellows focused on two major sources of polarization in our modern society: politics and religion. At the end, all six fellows took what they learned and drafted white papers that might guide others in considering crucial aspects of this difficult issue. The fellows were required to co-author these white papers with fellows with differing views, which challenged them to practice what they'd studied all summer.
One key question about pluralism, Burroughs says, is about its limits. For example: Engaging people with empathy is difficult, if not impossible, when others are committed to physically harming you. But people aren't always as far apart as they seem. "We often have this perception that people hold views that they do not," says Burroughs. For example, studies show that Democrats think Republicans are more hostile to Muslims than they are. Conversely, Republicans believe Democrats are more hostile to police than they really are. That perceived difference, a perception gap or false polarization, can start to shift by practicing pluralism and engaging people you disagree with. "It may be a cliche, but in this case, it was absolutely true," says Burroughs. "It's different when you talk about uncomfortable topics not with just some anonymous troll on the internet, but with someone sitting across from you who holds an opposite view."
That started to happen among the fellows themselves, who found themselves sitting around a table in Starling Hall almost every weekday for two months. At first, Abby DeRoco ('23) didn't think they'd have much that they would disagree about. "We were all women and all from Wake, so I was wondering what that would mean in terms of what we were studying," she says. But as time went on and the students got to know each other better, both through casual conversation and through exercises like the "Rivers of Life," the fellows started to see differences coming through. "We held our faith and our roles as Wake students in very different ways," DeRoco says.
 "The whole thing was an incredibly exhausting but incredibly rewarding experience."

Abby DeRoco ('23)
One day, those differences started to come through during some tough discussions, including one on religion. "Where I grew up, it was pretty conservative," says DeRoco. "My views have changed significantly over the last five years, but I have a lot of love with people I disagree with." When she heard someone make a flippant comment, DeRoco spoke up. But instead of derailing the conversation, the group quickly turned it into a learning moment because they had spent a lot of time understanding each other's backstories. "It went really deep really quickly in our group," DeRoco says. "When people gave an opinion, you could trace where it was coming from. You're responding to the whole person in that moment, not just the idea."
The group found themselves practicing the same pluralism they had been researching, but that didn't mean they found the work or discussions to be easy. Says DeRoco: "The whole thing was an incredibly exhausting but incredibly rewarding experience."
•••
At the end, the six fellows say they had a deeper connection to each other and to others. The friendships they formed across difference are deep and enduring. They continue to eat together often. Some have continued to tweak the arguments they made in their co-authored papers, even though their fellowship and its assignments have been over for weeks. They also have some new tools. Powell, for one, says she listens more. "Before this fellowship, I did a lot of talking," she says. "That got me into trouble sometimes, because I didn't give other people the opportunity to share. When I'm talking, I'm not learning." She also makes a point to repeat back her interpretation of what the person she's talking to is saying to make sure she understands where they're coming from. "So many of our arguments are the result of misunderstandings," she says. "You assume people are thinking something they're not."
Hauser currently finds herself applying some of the fellowship's lessons during her semester abroad. "Right now I'm in Venice," she says. "Almost everyone here is a stranger. I'm learning about their opinions and beliefs and how they interact with other people." Once she knows where they're coming from, she can feel freer to share her feelings and thoughts. "In some ways, what the fellowship showed me was that once you have a foundation of mutual respect and trust in the relationship, it's okay to disagree," Hauser says. "Respecting someone else's humanity is not the same as agreeing with them."
"It's okay to disagree. Respecting someone else's humanity is not the same as agreeing with them."

Alice Hauser ('23)
The fellowship's aims were to research pluralism's promises and limitations, to explore how it could work on a personal scale and across campus, and to see if an intense and immersive introduction to it could make a difference on an individual level. The fellows reported that it did. Several described the summer as transformative. It helped to empower them to address the larger issues of polarization that our nation, and the world, are facing from the bottom up. "Social media is so divisive," Powell says. "But progress is progress. I've gotten to the point where I see pluralism as a goal to be sought after. To get to that goal takes baby steps. Even momentary interactions where you interact with grace with someone, that's progress."