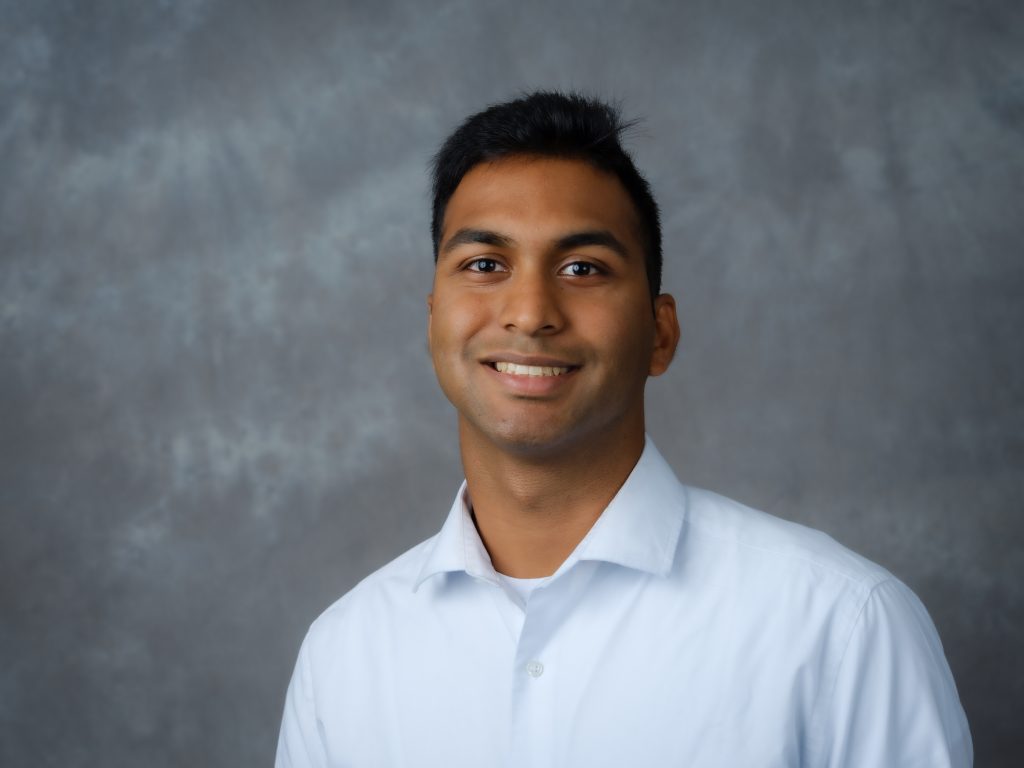 Akshey Suresh | Frederick, MD
Akshey gravitates toward complexity and challenges. He is tri-lingual, learning Telugu at a young age to be able to communicate with his grandparents, played varsity basketball and took 10 AP classes. He earned an internship with the prestigious National Cancer Institute where he researched breast and ovarian cancers. To balance his research, he shadowed oncologists and radiologists at his local hospital to learn how a doctor's understanding of cancer translates to patient care. His strength in math and science led him to tutor middle school students weekly and found an SAT prep club at his own high school. He was also the president of the Future Medical Doctors of America and Future Business Leaders of America clubs at his school and was one of five representatives of his school at the National Science Bowl. Still, Akshey's guiding question is: "how can I profoundly help others?" He recognizes that "profound help" is not always glamorous, as evident by the hours he spent staffing the desk and shuffling papers at Frederick Memorial Hospital, as well as serving as treasurer of his local Rotary Club. With a rigorous science curriculum and Wake Forest's unique emphasis on service, Akshey joins the other Leadership and Character scholars to learn and work for humanity.
---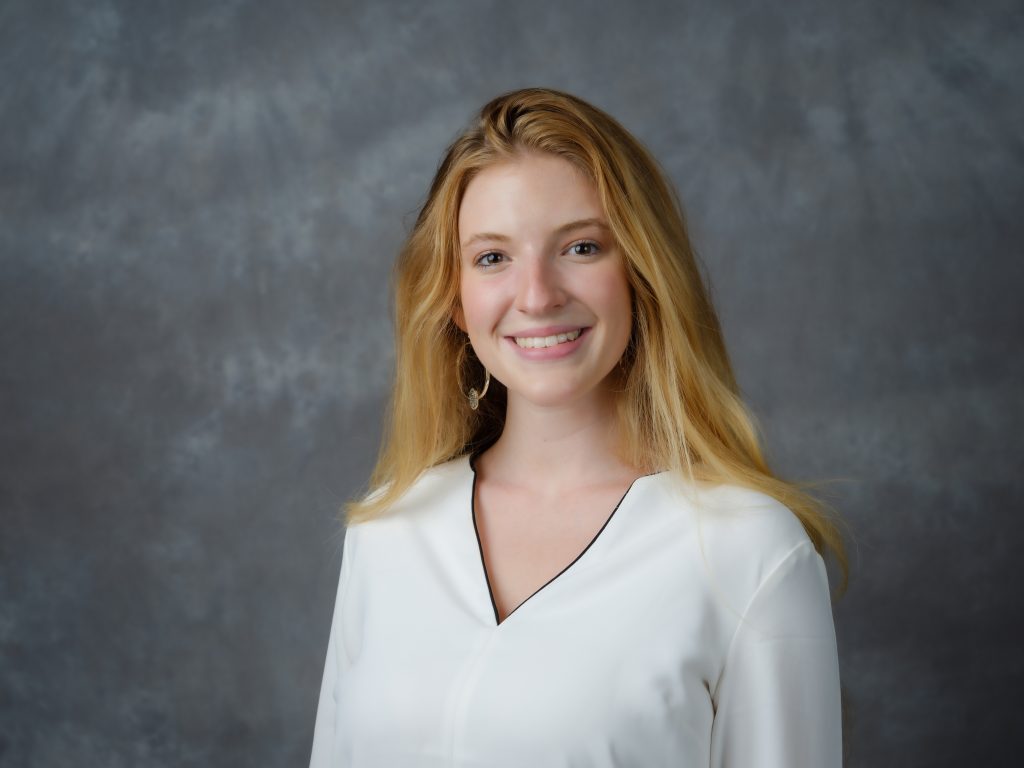 Dana Johnson | Georgetown, KY
Dana is proud to call herself a coal miner's daughter. Since her father's black lung diagnosis and subsequent triple bypass surgery, Dana has assisted in his care and recovery. Alongside these duties, she managed to regularly produce and teach visual art, play piano at a nursing home, edit her school's literary magazine, market for local art galleries, and create a non-profit that supports first-generation college students like herself. A passionate advocate for domestic abuse awareness, Dana also helped reach a landmark fundraising goal for a local women's center through successful digital campaigning and videography. Dana started high school in a large, under-funded public high school in Georgetown, Kentucky. By sophomore year, she had scored a scholarship to an academically rigorous private school. While many students would feel overwhelmed with a transition like this, Dana thrived, often heightening the level of dialogue in her classes and building relationships with a wide variety of classmates. Dana's ultimate dream is to combine her two loves: business and visual art. These passions make her choice to study in the City of Arts and Innovation extremely fitting.
---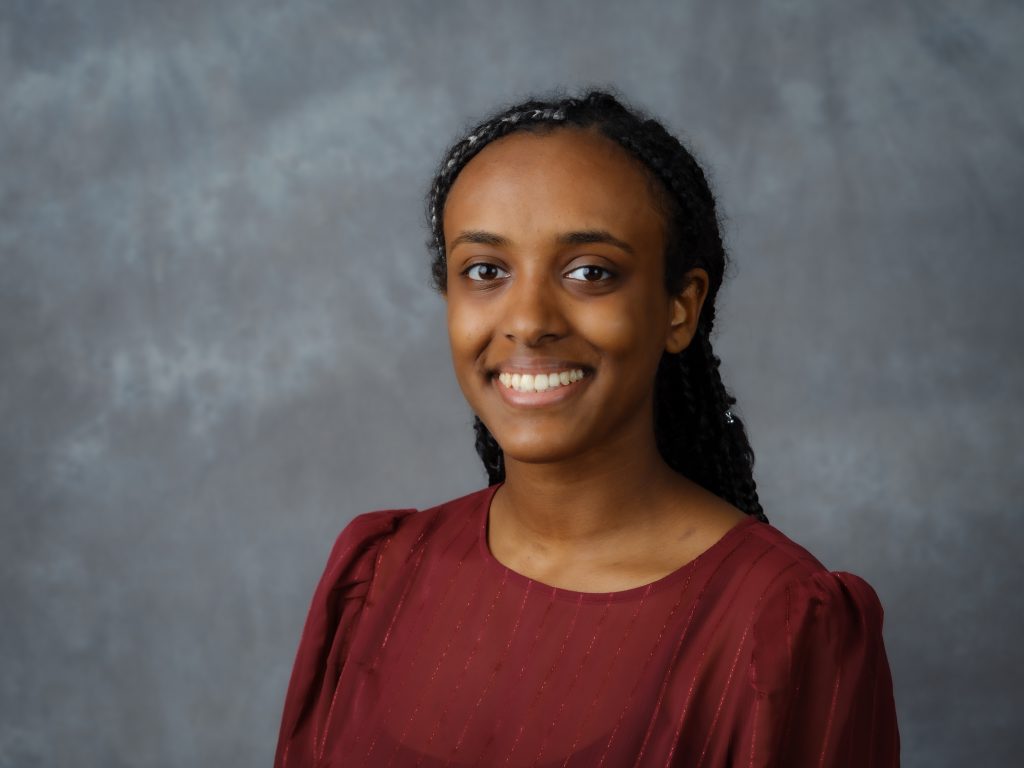 Deborah Wondmu | Alexandria, VA
Deborah developed a reputation for diligence and care at the Mountain Mission School, where she attended since she was six years old. The residential, K-12 Christian school offers scholarships to nearly 230 students. Kenyon-born, Deborah intimately understands the struggles of immigrants but believes that sharing her story will help broaden peoples' perspectives. She thrived at the Mountain Mission School, where she played varsity basketball for four years and served as a co-captain, worked on the yearbook for three years, and attended the Chick-Fil-A Leadership Academy. She is also fluent in her ancestral language of Amharic. Deborah could certainly boast personal excellence, but she exudes humility, earning her the respect of her teachers and peers. She expresses deep gratitude toward the numerous mentors who guided her through her years at Mountain Mission. It was at Mountain Mission where she recognized that family "isn't necessarily united by blood," but also includes those who make us feel less alone. With this vision, Deborah found opportunities to serve in the ways she was served—by offering to live with the toddlers and young elementary school girls. Deborah sees the similarities in Mountain Mission and Wake Forest, noting their emphasis on service and the importance of community. Service and community are at the center of Deborah's life and assure her that Wake Forest is the right fit for her.
---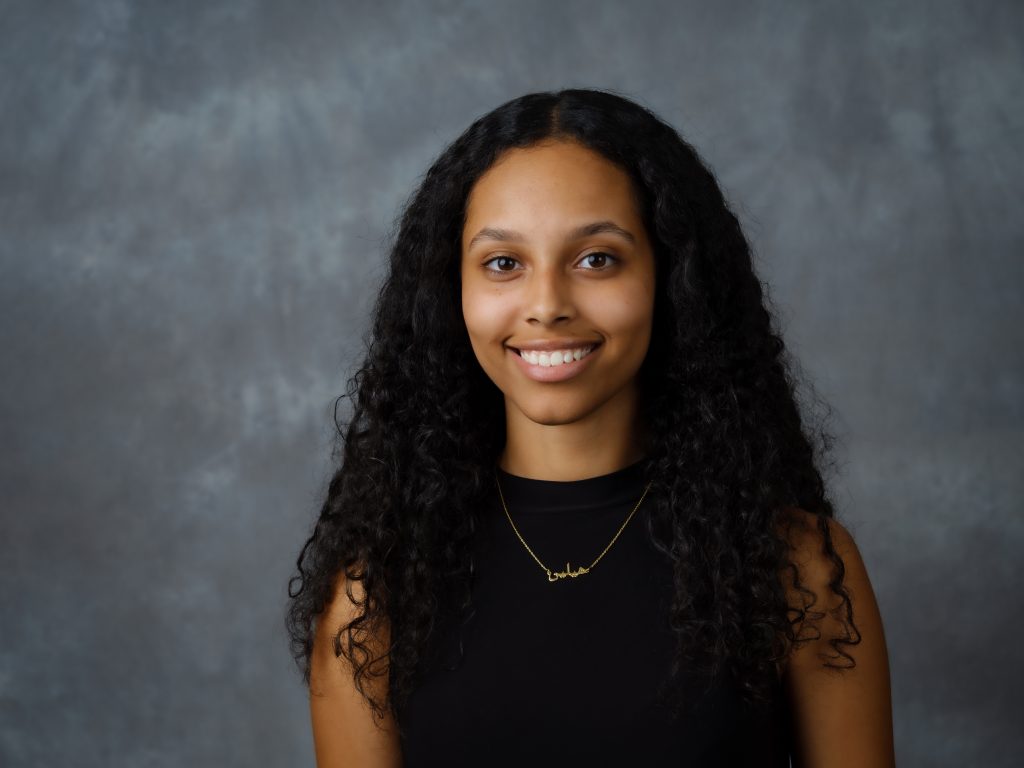 Helen Haile | Charlotte, NC
Helen is afforded a unique view of her community from her perch behind the counter at her parent's convenience store. Though a first-hand witness to the problems that afflict her community, Helen manages to see that it is a community made up of individuals with whom she strives for connection. Her curiosity and compassion fueled her efforts to build two libraries in Ghana through the African Library Project, as well as to collect books for her own county which suffers from low literacy rates. She has a served as the representative from her high school in the Charlotte-Mecklenburg Youth Council and worked on a recent congressional campaign as a data analyst and canvasser, earning recognition from the campaign managers on election night for her exceptional work. She has also taught Sunday school for four years at St. John Neuman Catholic Church, where she has dedicated more than 200 hours of service. The daughter of Eritrean immigrants, Helen speaks Tigrigna and Amharic at home and used her language skills as an ESL tutor to her peers. She was also President of the Leo Club and played varsity tennis for four years, serving as the team captain during her senior year. Helen is confident that Wake Forest will offer her the freedom to grow as a citizen and leader.
---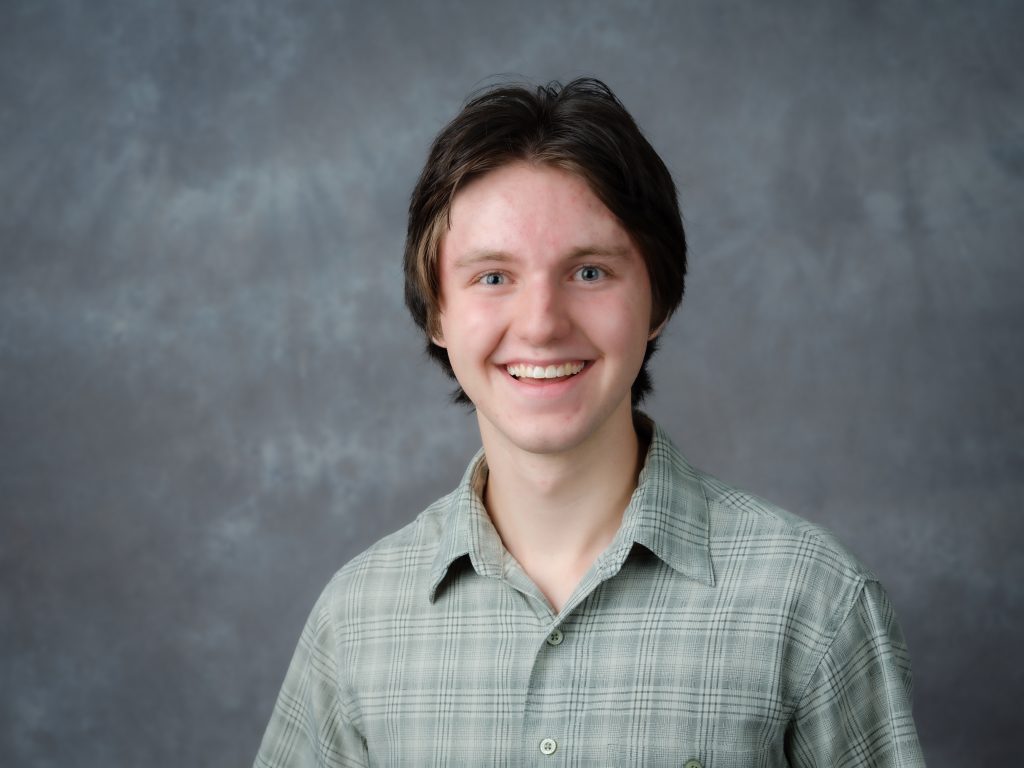 Ian Davis-Huie | Winston-Salem, NC
Ian wants to be the best he can be. Consistently achieving academic excellence in high school, Ian also became the co-captain of the varsity tennis team his junior year and was selected for the all-conference team. Active in the theatre, Ian has achieved great heights by participating in the highest level of his school's theatre program and joining various companies throughout high school. He is also currently the youngest member to be voted into his Episcopal church's vestry, a position of responsibility that means a great deal to him. His service to the church sheds light on the maturity, leadership, and lack of presumption that characterize him. Ian is interested in religion on a larger scale, specifically where it intersects with politics. He believes that it is his "job as an American citizen to listen to those with whom [he] disagree[s]." Ian lives up to his own aspiration to be a bridge-builder by listening to understand rather than listening to respond. For all of Ian's impressive academic, artist and relational work, he still makes time to play violin, help out with his little sister's Girl Scout troop, and feed his love of NASCAR at the racetrack.
---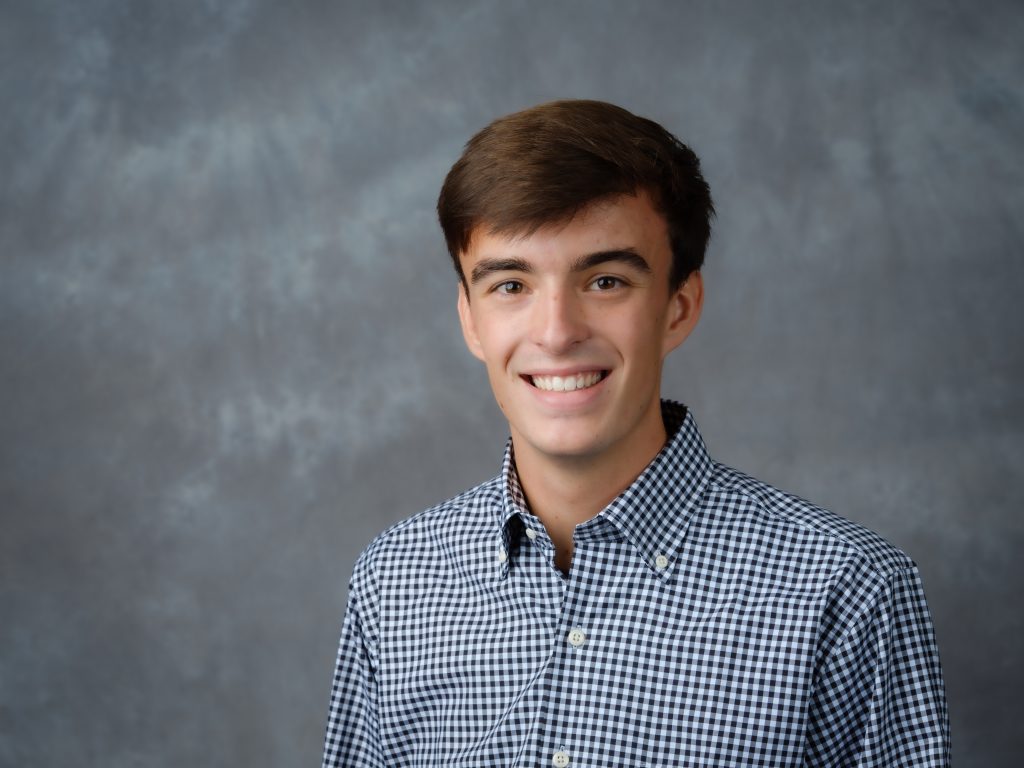 Jordan Bramley | Wilmington, NC
Jordan wanted to leave a mark on his high school. He founded the Environmental Club and gained approval to begin construction of an environmentally-friendly outdoor classroom that future students and teachers will enjoy for years to come. He also organized the senior class's first-ever class picture, simply so that students could remember what they were a part of. These contributions, among others, earned him the Eye of the Eagle award, given to less than 2% of students, for indefatigable service to his school. He was vice president of his school's National Honor Society, an avid member of student government, and a devoted participant of his church's youth group, one time giving the weekly sermon. For three years, he was a member of the cross-country team and was a varsity-level track and field athlete. During senior year, he interned at a prosthetics firm, observing first-hand the intricacies of engineering involved in fitting someone for a prosthetic limb. Alongside his love of science and engineering, Jordan is deeply attracted to the liberal arts, saying that he is genuinely interested in any subject as long as he has an enthusiastic teacher.
---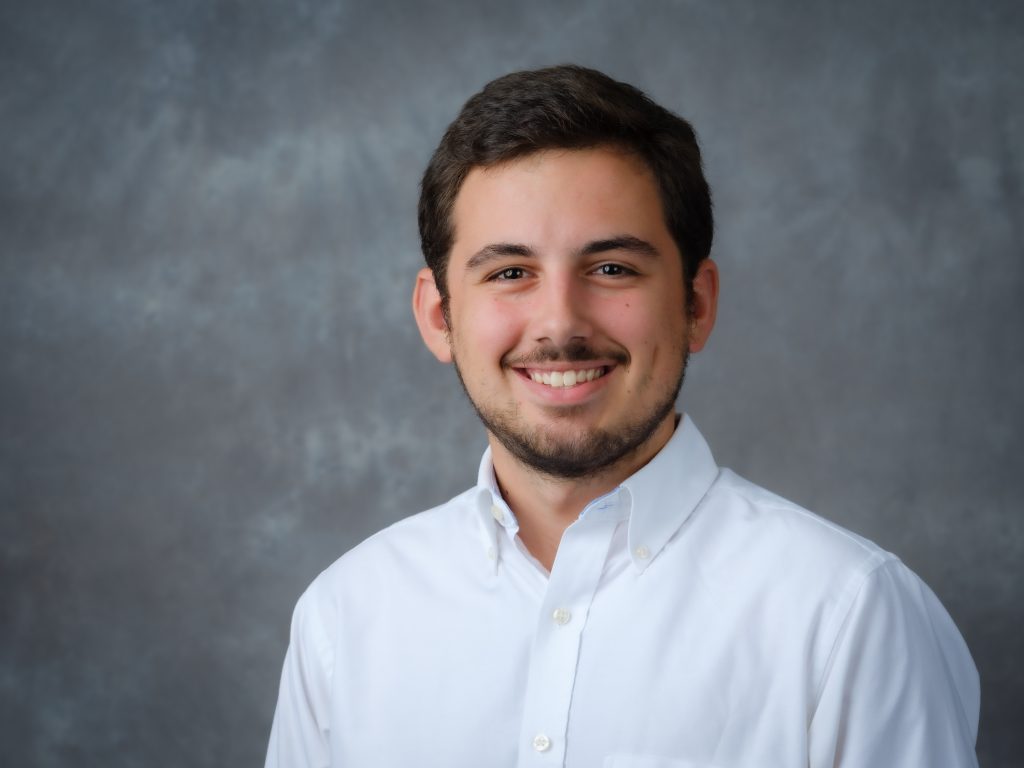 Josh Knight | Greensboro, NC
Josh spent high school flipping burgers as a grill cook, coaching a basketball team of 2nd and 3rd graders, and thinking up new approaches to calculus problems. A native of Greensboro, North Carolina, with a grandfather who attended Wake Forest, Josh grew up an avid Wake Forest fan. But Josh doesn't just love to watch sports, he loves to play. He was captain of the varsity tennis team and finished the season as a member of one of the top eight doubles in North Carolina. He also sings in his school's a capella group, serving as the bass section leader and a member of the Tri-M music honor society. As the son of a Baptist minister and a youth leader throughout high school, Josh plans to be involved in religious life at Wake Forest. Josh is known by his teachers and peers as displaying immense character by admitting when he is wrong and embracing questions as a way of life. Furthermore, his aptitude in math has taught him to not only ask the question, but anticipate the next step. This strength of character alongside academic and athletic excellence make Josh a pivotal member of the inaugural class of Leadership and Character scholars.
---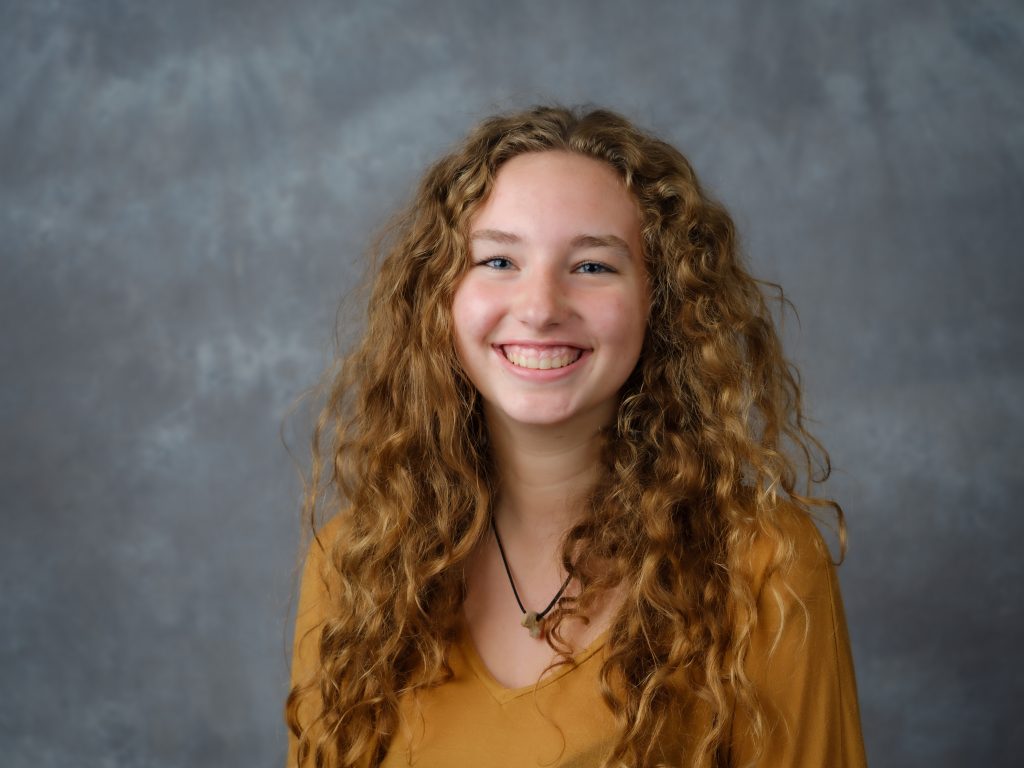 Katie Bullock | Kansas City, MO
Katie believes that college should be a place that you are "forced to re-evaluate yourself." Katie is drawn to critical thinking as a way of life – in everything from scholarship to relationships. She wrote her senior thesis on the portrayal of suffering in the media and various non-profits. She performed an original poem at the March for Our Lives Rally in Kansas City entitled "Moment of Silence" that urged people to remember that "our connection has power." She served as the President of her school's Key Club and logged countless hours over the course of four years. She also founded a mentor group that pairs upper-class students with younger students in student government. Words matter greatly to Katie, not just because she is the Editor-in-Chief of her school newspaper or participates in the Slam Poetry club at her school, but because she uses them to connect meaningfully with people. Katie decided to write a personal thank you note to each employee of her high school after they staged a walk-out regarding gun violence. In addition to being a writer and community leader, Katie is a gifted cellist, a passion she shares with her father, who is a music teacher and conductor in her school district.  She was a varsity-level runner, swimmer, and cyclist, as well as the captain of her cross country team. Katie embodies collaboration alongside competition, seeing that these attributes are not mutually exclusive, as she reaches for more compassion and excellence through service to others.
---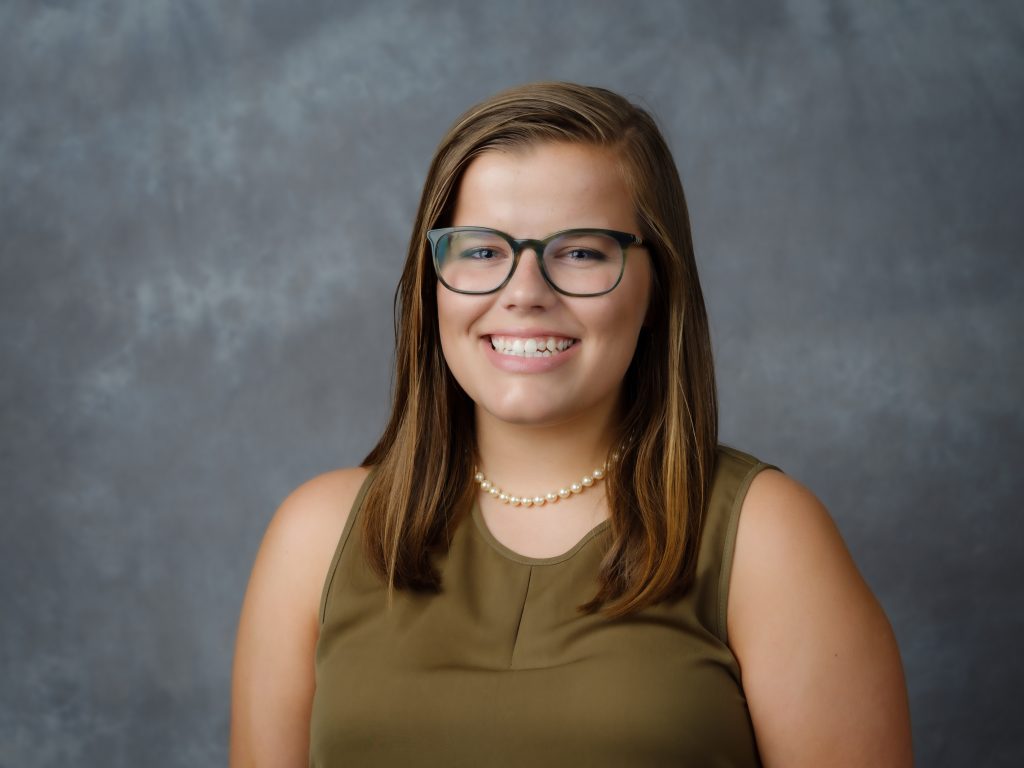 Olivia Blake | Kernersville, NC
Olivia's dream is to be a bilingual neurosurgeon, which offers a glimpse into her focus, drive, and varied passions. Olivia had two open-heart surgeries as a child, which spurred her interest in medicine as she matured. Later, when her grandfather developed Alzheimer's, she became interested in the brain as her field of study. She danced for 13 years, took 12 AP classes and was captain of the varsity tennis team. Olivia claims an "innate calling to volunteer," which has led her to Cuba and Ghana to serve with her church. She raised all of the money for the trip to Ghana over her holiday break and spent Christmas day in the orphanage where she was serving. Her interest in other cultures inspires her to gain fluency in Spanish, seeing language as the perfect in-road to deep knowledge of others. A native of Kernersville, North Carolina, Olivia first visited Wake Forest in middle school with the Crosby Scholars. Since then, she has decided that this is the university that will cultivate and distill her love of literature, biology, and language through the liberal arts curriculum.
---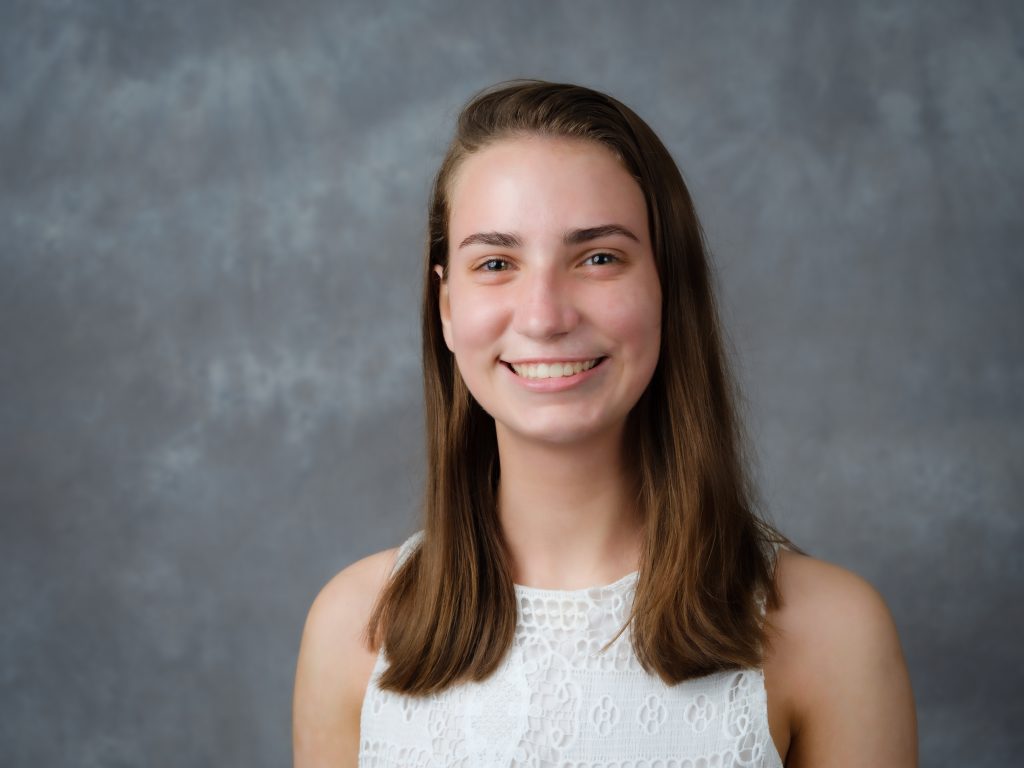 Rachel Edwards | Spivey's Corner, NC
Rachel embodies the meaning of a scholar-servant. As the President of her school's chapter of Key Club, she started the Backpack Buddies Program to ensure hungry children have meals on the weekends, and she has been active in her local church, attending multiple volunteer trips and remaining a fixture in the youth group. She played varsity soccer for four years and served as team captain. When her team did not have a coach her senior year, she stepped up to fill the gap. Her leadership reflects her upbringing in her rural community in eastern North Carolina. She does not see her place of origin as a setback, but as an opportunity to grow and learn from others. It is her humble outlook that contributed to her high school's administration voting her "best all-around," and earning her the title of valedictorian. She attributes a major shift in her thinking to attending Governor's School East to study natural science after her junior year. It was there that she grew intellectually and, through honest conversations with peers from broad backgrounds, realized that overcoming prejudice requires more than mere observation—it necessitates engagement. She has been especially drawn to the international rights of women as well as the issues that affect her own community. For all of her achievements, her intangible ability to create relationships and communities of authenticity is vital to her contribution to the Leadership and Character Scholars Program.
---