The Program for Leadership and Character was part of a group that sponsored her three-day visit to campus, culminating with a poetry reading at Wait Chapel.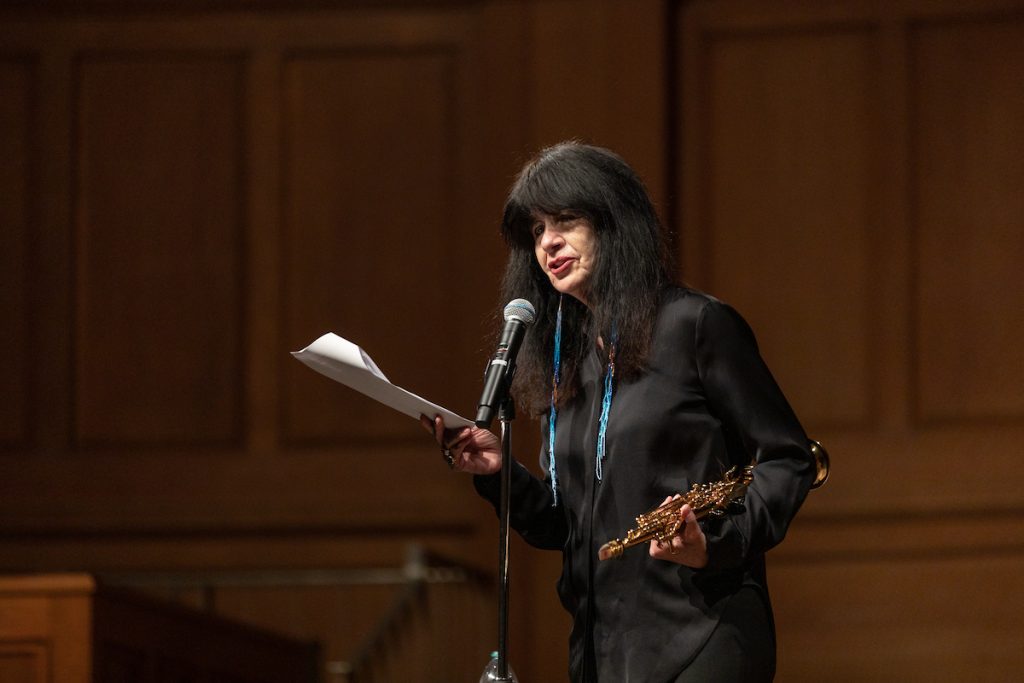 In January, the Program was happy to be part of a group that brought U.S. Poet Laureate Joy Harjo to Wake Forest University. During her time on campus, Harjo, a member of the Muscogee (Creek) Nation, led a three-day Interdisciplinary Writing Workshop for students. She also held a reading at Wait Chapel on Wednesday, January 26. Harjo opened that event by reading from her poem "For Calling the Spirit Back from Wandering the Earth in Its Human Feet." She also sang and performed a song with her alto saxophone, and read from several other selections, including "Speaking Tree," and "Without," which she wrote after the death of a family member from Covid-19.
Harjo also participated in a question and answer session afterward. "We need spiritual and mental food, and that's what the arts give us," she said. On history: "There is no complete story of America, especially without indigenous voices."
You can find a recap of the event on Twitter here:
Many thanks to the Office of Sustainability, the Intercultural Center, and the many other groups and people who worked tirelessly to make Harjo's visit possible.