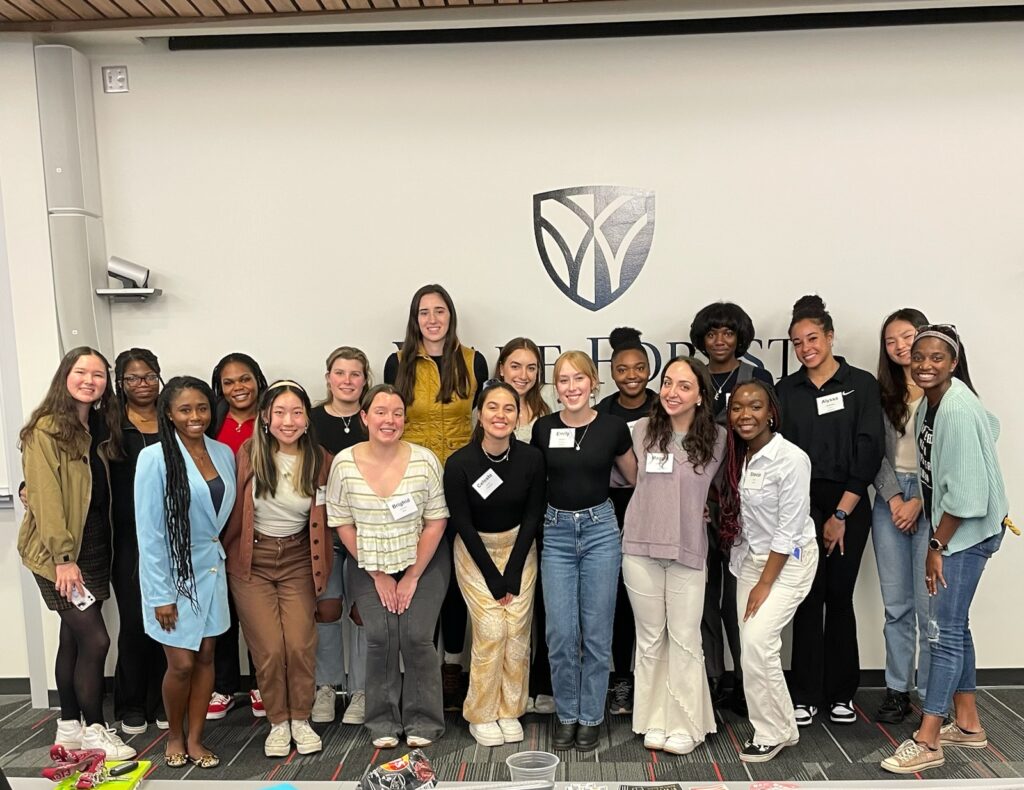 Along with our campus partners, the Program for Leadership and Character hosted our second annual Leadership, Power, and Confidence Conference. The conference, held on April 1, 2023, was an opportunity for students who identify as women or non-binary to build confidence, explore their potential as leaders, and connect with a network of peers and campus leaders who can support them throughout their leadership journey.
Raven Scott, the Program's Associate Director of Programming and Team Building, was inspired several years ago to create this conference as a way to bring women together on campus to build community and to develop the skills they need to become effective leaders. "After emerging from COVID, I think the conference provides an amazing opportunity for connection, expansion and reflection," Scott says.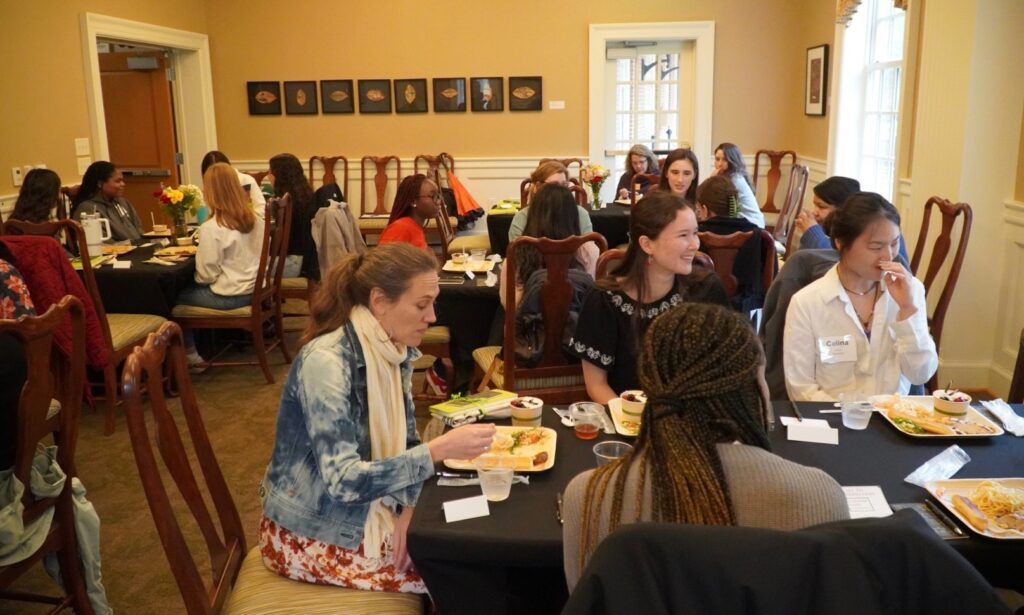 This two-day conference began with a Call to Conversation on March 31, 2023, where students, staff, and faculty engaged in meaningful conversation over dinner. They discussed several topics including examples of women or non-binary people who have set examples of leadership, power, and confidence. The following day of the conference was held at Wake Downtown. Students participated in an interactive day of workshops with faculty, staff, and student presenters discussing topics including the importance of self-care, positive affirmations, and resilience. During the afternoon session, students heard from a panel discussion titled "Confidence and Leadership: What Is It and How Do We Lean In?" moderated by Raven Scott featuring panelist, Carol Torres (First in the Forest Advisor), Kellie Easton (President/CEO of Action4Equity), Marian Trattner (Assistant Director of Wellbeing, Health Promotion), and Dr. Lauren Lowman (Wake Forest University Assistant Professor, Department of Engineering). "I hope participants left the conference with a greater self awareness, an action plan for how to implement takeaways into their own life, and a few new faces that will be familiar around campus to be add to their Wake support team," Scott says.