Dr. Marcia Wofford used some of the Program's seven strategies in her orientation for first-year students. Now, it's leading to bigger changes at the Wake Forest School of Medicine.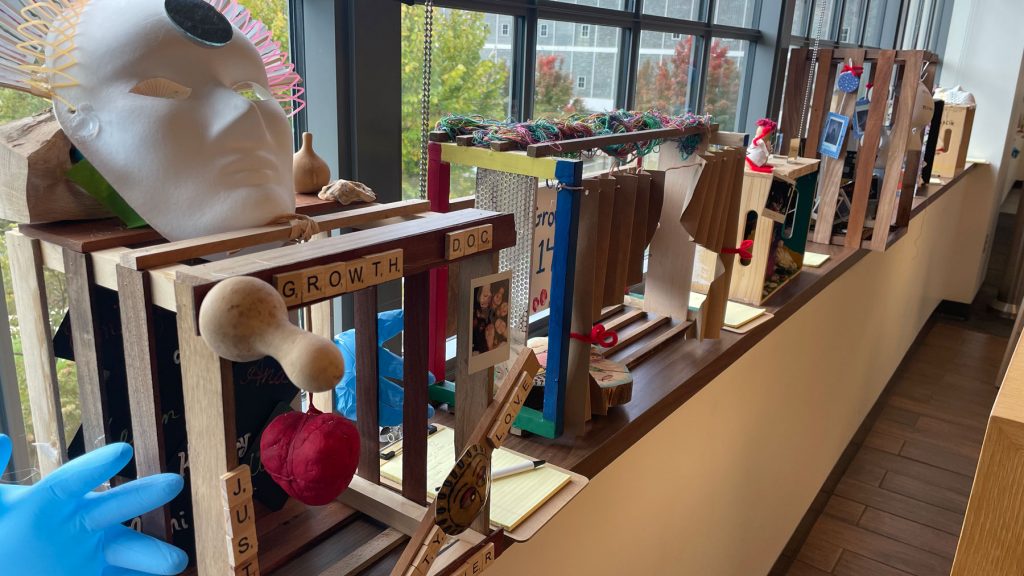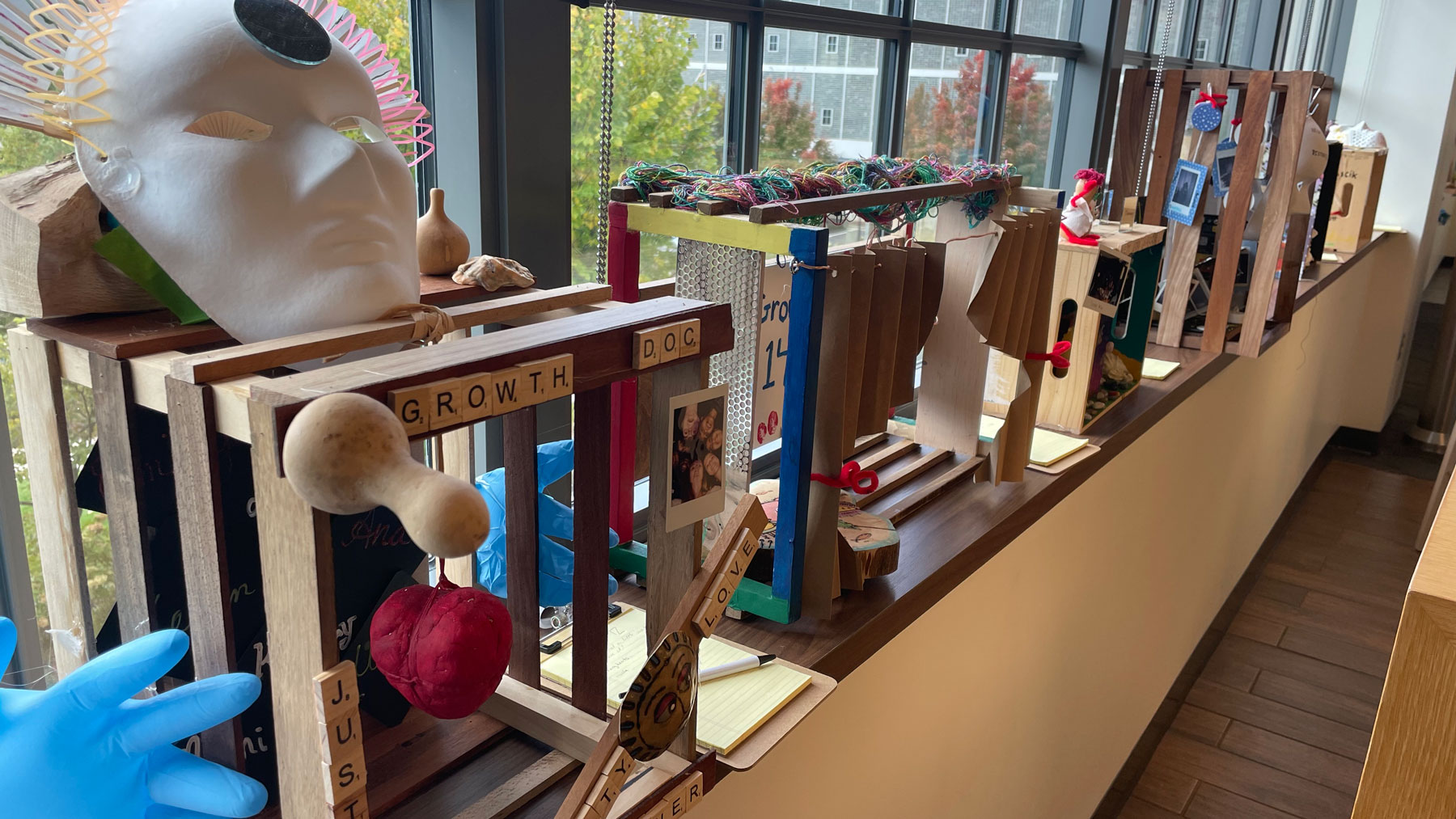 On the third floor of the Wake Forest School of Medicine, more than a dozen dioramas sit on the windowsills, overlooking downtown Winston-Salem. They're not like the ones you made in grade school. Each one started off as a wooden crate. Then, new medical students decorated them. One includes origami, a tic-tac-toe board, and Polaroids of the students who created it. Another includes the word "balance" on a wooden block, surrounded by "joy," "generosity," "resilience," and "self care." Another includes a full-face mask with the words "fear," "inauthentic," and "impostor syndrome" written on it. Some include hearts. Several feature gourds. One has K-cups in it. One of them uses a combination of hand-written letters, cursive, and Scrabble tiles to spell out a thought: "Even when your world is on FIRE, you can always rely on collaboration, curiosity, and willingness to incorporate new things into your established foundation to REFRAME your life."
The dioramas came at the end of a two-week orientation for new medical students, led by Dr. Marcia Wofford, Professor of Pediatrics and the Associate Dean of Students at the School of Medicine. The orientation, called LAUNCH, is meant to allow first-year medical students to meet each other over the summer before the pressure and hard work of class, labs and frequent evaluations start in the fall. It's a moment to instill good habits and friendships before everyone gets too busy. "Nothing is distracting them from focusing on it at that time," says Wofford. "To be honest, some of them are anxious to get to the hard stuff. But I would say the majority are appreciative of the time that they have to get adjusted, to refocus, and get to know each other."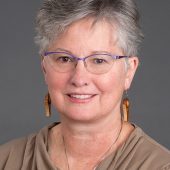 The orientation has been part of Wake Forest's medical school for a long time. But it wasn't until Wofford participated in a Leadership and Character workshop for faculty that she got the idea to focus on exploring virtues and incorporating the Program's seven strategies for developing character. "We talked about character. We talked about professionalism. We talked about their aspirations, and what they'd observed in physicians that they admired and wanted to emulate," says Wofford. That led to the dioramas. "They embodied their thoughts and hopes and wishes for their own character development and personal development, and that of their group. They realized we're not in this as individuals, but as a collective."
Orientation comes at a critical moment. "There's a lot of literature on the fact that medical students start with pretty high levels of empathy and pretty low levels of depression. That changes," says Wofford. "They become more depressed and less empathetic during the experience of medical school and residency. So we're just trying to get ahead of that, to help ground them, and to give them connections with each other and with us so they have people they can depend on."
After the Leadership and Character workshop in 2020, Wofford developed a part of LAUNCH called "Creatively Crafting My Journey towards Being a Humanistic Physician." It had three parts: students reflected upon their strengths, identified three virtues they would like to develop, and formulated specific strategies to promote their character growth. In its first year, 147 students went through the orientation. It was a success, and it caused Wofford and other faculty and staff to think more about how to expand Leadership and Character's role in medical education.
That led to the idea for the Center for Personal and Professional Development, which is the centerpiece of the plan that's funded by the Kern Family Foundation and the School of Medicine. The Center will guide and support students, residents, and medical professionals in developing relevant virtues, such as compassion, empathy, resilience, and wisdom, in their lives and work. Coaches and administrators in the center will work closely with the Program for Leadership and Character as well as leaders in the Wake Forest School of Medicine, Atrium Health and its affiliated schools and hospitals, and Wake Forest's new School for Professional Studies to explore and develop relevant, high-impact, character-based leadership courses, curricula, workshops, certificates, and more. But they'll also have a direct impact on students. "Coaches would be able to check on them more frequently than we can, and would be able to help the students stay focused on their plan, expand their plan, alter their plan, or adapt their plan to the reality of where they find themselves," Wofford says.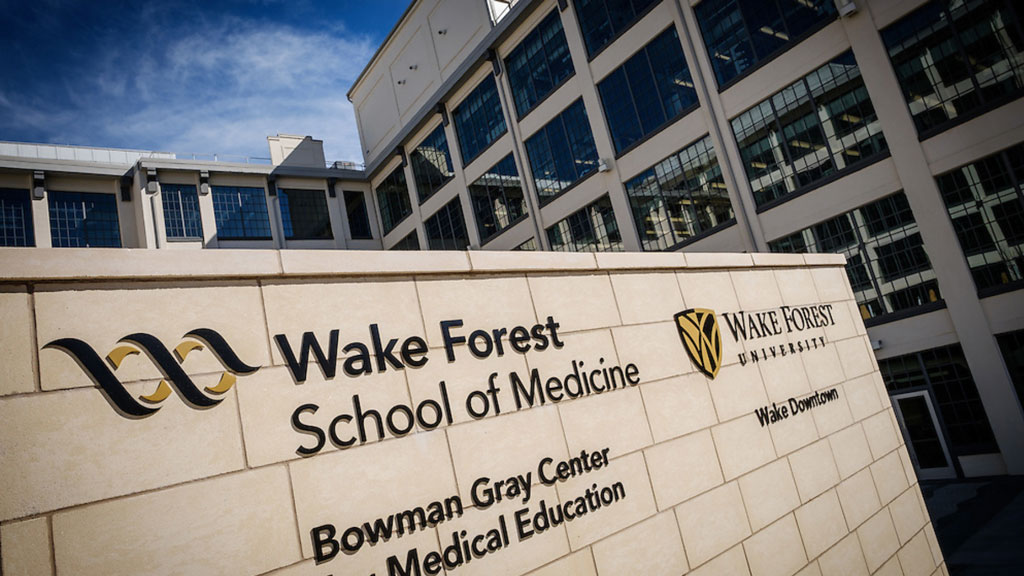 The expansion will give students more resources, and more exposure to leadership and character training, but the small amount they've already received in orientation has already helped. "One of the reasons to do a diorama was to have something physical. When we meet again, we'll bring that. We'll tell them: 'Remember this? Remember where you were then? And where you are now?'"
That perspective is important to a medical student and to a doctor who's been practicing for years. "I think it's easy to lose sight of your purpose, the potential good that you can do, and the enjoyment of working with others to do good work," Wofford says. "There's pressure to perform 15-minute office visits and put documentation in the computer system. The pressures in modern day medical practice are significant, and we have allowed that to happen."
"It's just shining a light on the things that we think are important." -Dr. Marcia Wofford
"We have to prepare those who are coming forward to protect their space, to figure out what's important to them, to do good work and to have fun with it, but to take care of themselves as well. There's a balance," Wofford says. The leadership and character instilled in Wake Forest medical students now may pay off years into the future. "On a larger scale, it's just shining a light on the things that we think are important, that are easy to get overlooked in busy modern healthcare."