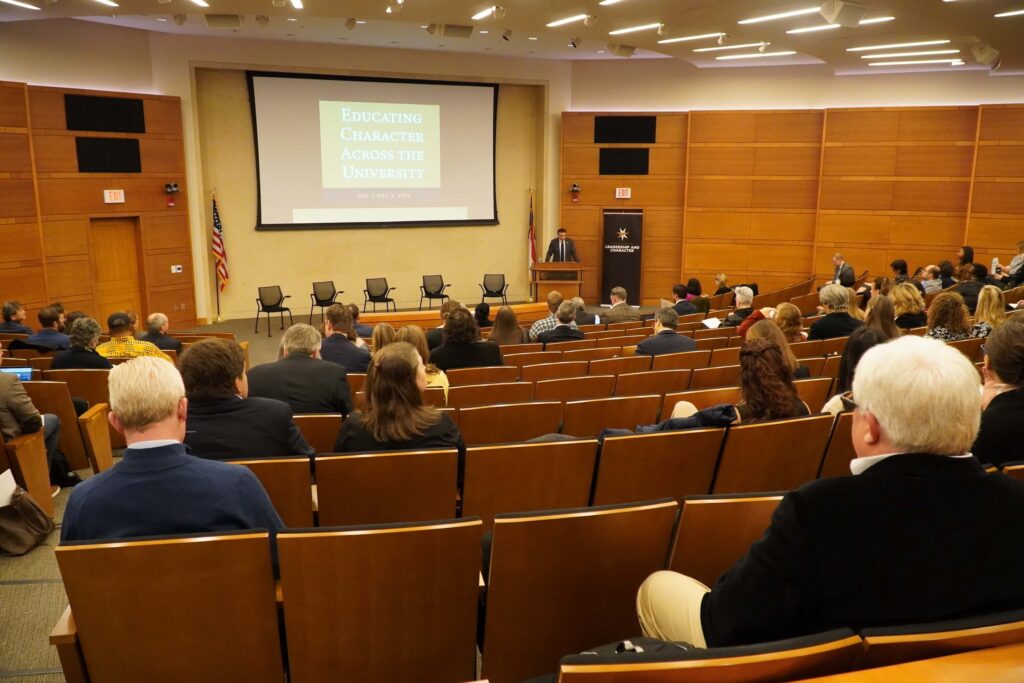 How can educators at colleges and universities integrate character at their institutions? That was the focus of "Educating Character Across the University," a three-day conference held at Wake Forest University in early December. More than 200 educators, administrators, and staff from colleges and universities across the country and world gathered to highlight promising work on character education in the university context and strengthen a community of scholars across institutions and academic communities focused on educating character in their contexts.
"This conference aimed to help educators think about how we can use our best pedagogies to educate character across university, not only in the classroom but even beyond," said Dr. Michael Lamb, executive director for the Program for Leadership and Character. "The conference aims to support a community of people doing this work across the country."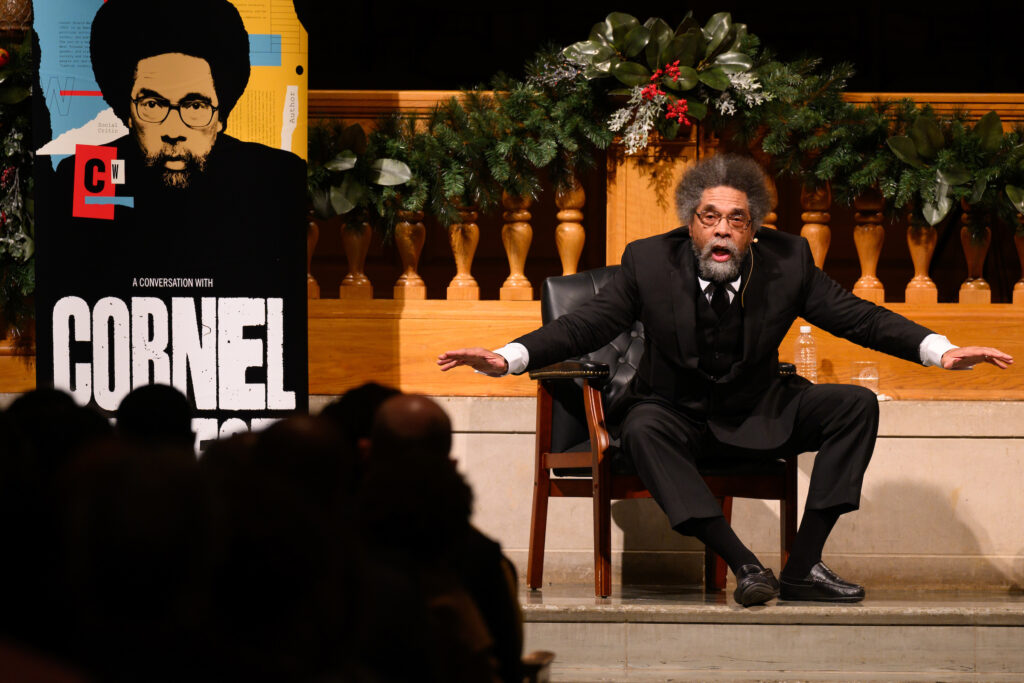 Co-sponsored by the Oxford Character Project at the University of Oxford, the conference began on December 1, 2022 with a keynote address from Dr. Cornel West, the author, activist, philosopher, public intellectual, and civil rights leader, who participated in a moderated discussion on character and education. More than 1,000 people attended his talk, including approximately 250 students, 250 faculty and staff, and 500 community members. In the interview, West talked about integrity, culture, relationships, and more. "All of the other virtues are empty and fatuous if you don't have courage," West told the audience.
Over the following two days, the conference featured presentations, panels, and workshops focused on integrating character into courses, designing character-related co-curricular programming, assessing character-related curricula and programs, and building a culture of character within colleges and universities. "The sessions … have really helped me to think about virtue more fully and in a more nuanced way," said Dr. Kendall Cotton Bronk, a professor of psychology at Claremont Graduate University.
To assess the event more formally, the Program for Leadership and Character distributed an 11-question, mixed-methods post-survey to all conference attendees via e-mail. The findings, based on 95 responses, suggest that the conference was highly effective at meeting all of its primary goals, including:
Fostering community among those interested in character education in higher education
Providing examples of how character education can be integrated across curricular and co-curricular contexts
Helping participants consider how to educate character across differences
Providing insights into how to build a culture of character within a university
Fostering an understanding of how to assess character development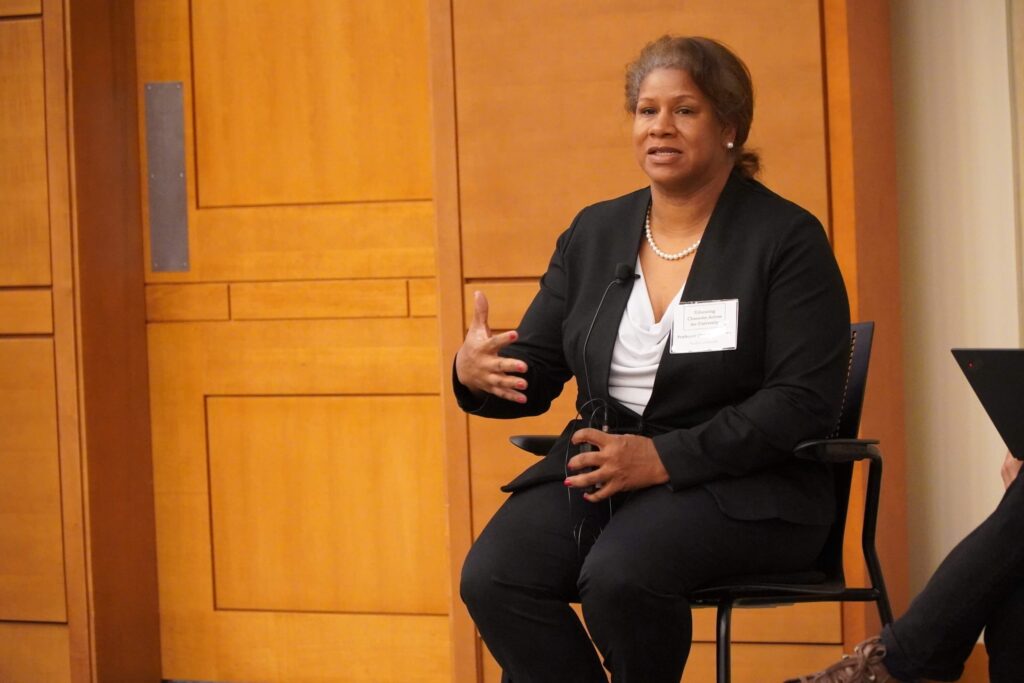 Sessions focused on educating character across differences struck a chord with participants. "Starting with the keynote from Dr. West and with my conversations today, I'm really rethinking some of the perspectives that I've had on character," said panelist Dr. Chrystal S. Johnson of Purdue University. "This notion of educating for character across differences can help us to move or mature into a multicultural democracy."
Nearly all of the respondents (97.6%) indicated that they would like to participate in future events presented by the Program for Leadership and Character. "We're so grateful for the people who came from around the world, from the U.S., U.K. and Spain to be part of this conference and to share their insights, their examples, and their ideas of how they're educating character in their own context," said Lamb.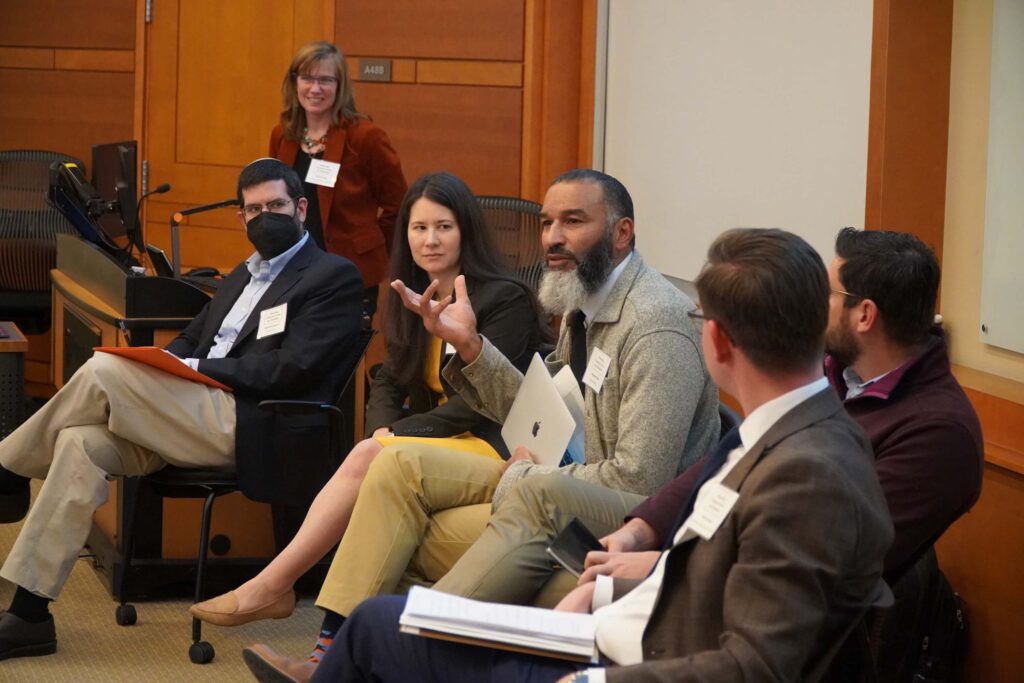 For more information about the conference, its sessions, our Program, and the Seven Strategies for Character Development, please contact executive director Michael Lamb, or director of communications Jeremy Markovich.
This story was published on February 10, 2023.