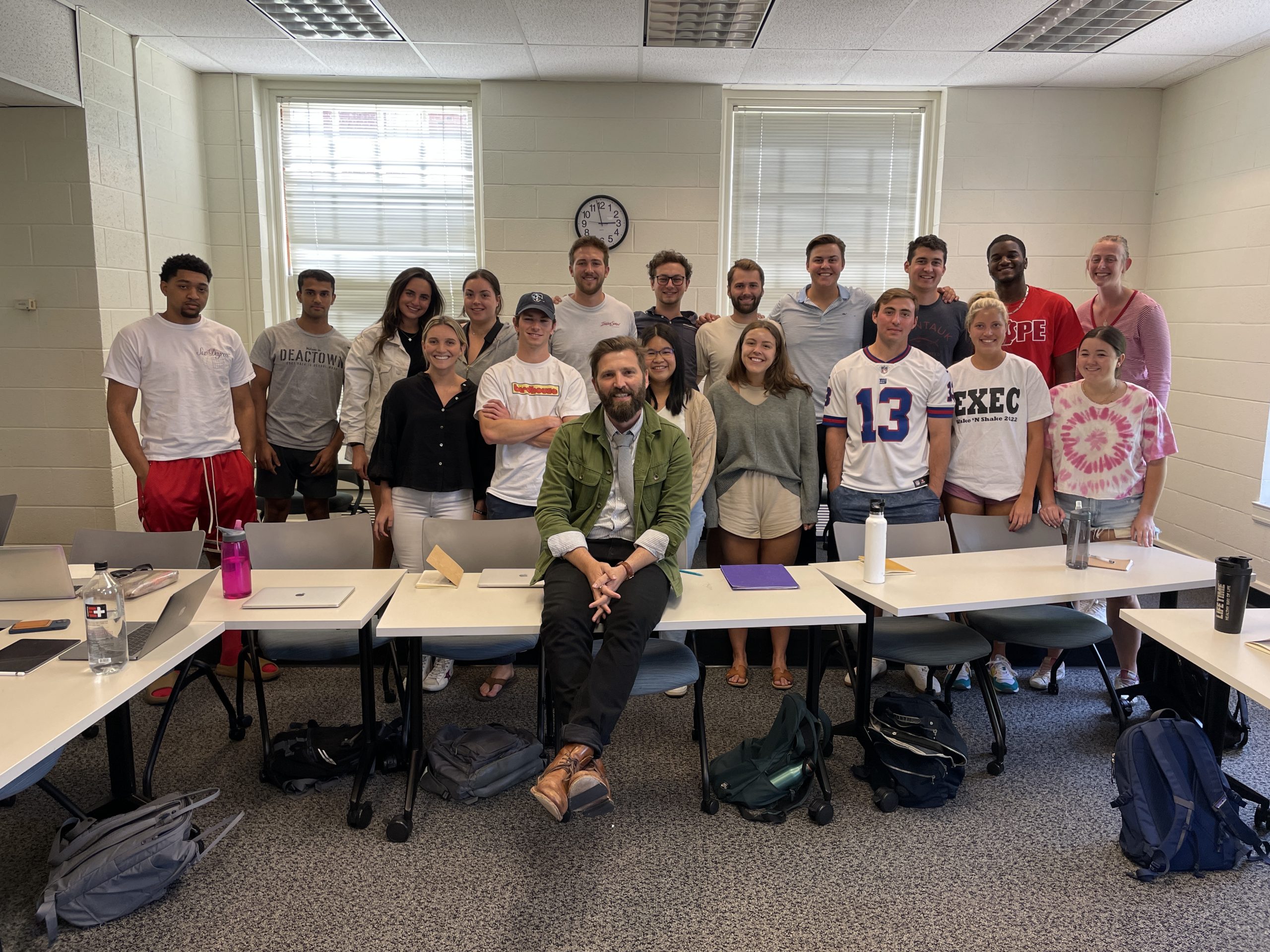 by Sydney Bowman
An elective course taught by a Leadership & Character postdoctoral fellow helped students identify problems that need to be solved through collaboration and creative problem solving. The course, ENT 304: Creative Problem Solving, was designed by Dr. Johann Ducharme, a Postdoctoral Fellow for Character Education in the Program for Leadership and Character. As part of the semester-long class, students in Dr. Ducharme's class spent eight weeks during the Spring 2022 semester exploring and understanding "wicked problems" in and around Winston-Salem. After students narrowed their focus, they used creative problem solving to develop bold initiatives that could be used to benefit the community.
The wicked problem that Bam Purcell ('22) and her group focused on was the lack of affordable housing in Winston-Salem. Their initiative to address this issue was to create communal housing for local residents. Since affordable housing is a large, complicated topic, the group had to narrow their focus. After that, the group was able to better understand the issue and apply critical creative thinking to find a solution. "It is really important to spend most of your time trying to understand the problem first, and then come up with the solution," said Purcell. "Empathy is a very crucial part of problem solving."
"Empathy is a very crucial part of problem solving."

Bam Purcell ('22)
For their wicked problem, a group that included Jack Blittner ('22) identified a vacant piece of land owned by Wake Forest University. His group's proposal was to use the land for a community center with several phases, including a childcare center and a sports complex. Blittner shared that problem solving can be challenging because several ideas are pitched for a solution while group members are trying to coordinate with several people all at the same time. "You have to really be receptive to change and adaptability," he said.
Students presented their final projects to classmates, community members and local business leaders in April.
Dr. Ducharme was impressed by how the students handled their wicked problems. "I want the students to remember that creative problem solving requires the transfer of knowledge from one domain to another domain," said Ducharme, "and that process is messy and requires open-mindedness."
This story was posted on July 21, 2022.