Upcoming speakers in Fall 2018 include:
Krista Tippett
Author and broadcaster Krista Tippett will speak at Wake Forest as part of the University's Voices of Our Time series.
The event will be held Thursday, November 15 at 6 p.m. at Wait Chapel and is free and open to the public.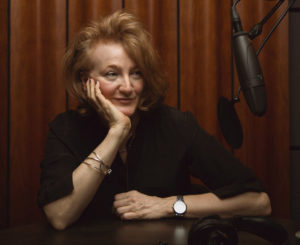 Krista Tippett is a Peabody Award-winning broadcaster and New York Times bestselling author. As the creator and host of public radio's On Being (www.onbeing.org), which airs on over 400 public radio stations nationwide and globally via podcast, Tippett takes up the great animating questions of human life: What does it mean to be human, and how do we want to live? Krista and her guests reach beyond the headlines to explore meaning amidst the political, economic, cultural, and technological shifts of twenty-first century life. Her guests have ranged from poets and artists to activists and spiritual leaders. On Being was downloaded 28 million times in 2016 and played more than 53 million times in 2017. Tippett's Civil Conversations Project (www.civilconversationsproject.org), launched in 2011, is a series of conversations, public events, and resources that offer ideas and tools for healing our fractured civic spaces. Tippett is also the author of three highly regarded books exploring spirituality and meaning, including the New York Times bestseller "Becoming Wise: An Inquiry into the Mystery and Art of Living," "Einstein's God: Conversations about Science and the Human Spirit," and "Speaking of Faith: Why Religion Matters and How to Talk About It." In 2014, she received the National Humanities Medal from President Obama for "thoughtfully delving into the mysteries of human existence." Tippett's next book, "Letters to a Young Citizen," a field guide for discovering creative possibilities and reclaiming conversation and civility, is out in fall 2019.