Main Content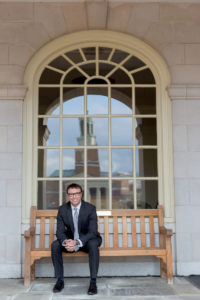 Since arriving at Wake Forest, I have been consistently reminded of what special people make up this university. Our students have the ability to make a profound difference in the communities they will go on to lead and serve. Our aim is to equip them to become the leaders and citizens of character that our world needs.
I believe Wake Forest is uniquely positioned to develop the nation's premier program in leadership and character because of our distinctive culture, commitment and capacity:
Culture: Because of our history, our teacher-scholar ideal and our mission to educate "for humanity," we have a deep commitment to educating the whole person. Wake Forest is fertile soil for personal growth.
Commitment: President Hatch sees cultivating leadership and character as central to the purpose of the university. Faculty, staff and administrators across the university share this commitment.
Capacity: Because of the Character Project and the Beacon Project, we have some of the world's leading scholars and practitioners of character education. This enables us to both develop a rigorous, research-based program and measure its effects.
In our first two years, we have explored a range of pilot programs and partnerships to strengthen this culture, commitment and capacity. We are now moving into another phase.
We are currently developing and delivering more courses and programming, hosting a major international conference with the Oxford Character Project, seeking the first cohort of students for our new merit scholarship program, advancing our research and continuing to collaborate with various departments and offices to infuse leadership and character across campus. It is an exciting and momentous time for Wake Forest.
Wake Forest doesn't just offer any kind of education. It is one focused on educating the whole person. It is one where we help our students find purpose in life, discern their vocations and find meaningful work, and connect their learning with their living. It is one that is committed to educating leaders and citizens of character in ways no one else can. I'm grateful to be part of this tradition of transformation and invite you to join us.
Sincerely,
Michael Lamb
Director of the Program for Leadership and Character
Assistant Professor of Politics, Ethics and Interdisciplinary Humanities