Main Content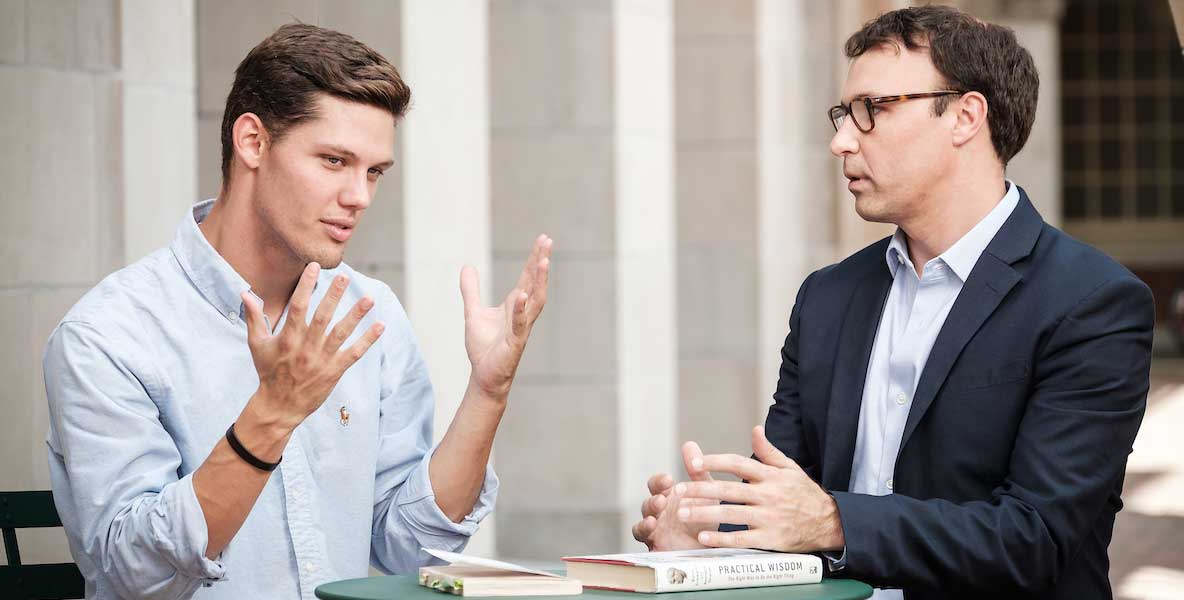 At Wake Forest, we believe that personal attention is essential to the learning process. We know that the most powerful predictor of academic success at any level is when teachers take an interest in their students and help them flourish.
Personal Mentoring
Alongside formal programming, the Program for Leadership and Character provides consistent mentoring to students who seek guidance and counsel.
Post-Graduate Fellowship Advising
The Program for Leadership and Character helps to advise some of Wake Forest's best and brightest students applying for post-graduate fellowships, including the Rhodes, Marshall, Fulbright and Truman scholarships. Advising includes presenting at fellowship workshops, participating in mock interviews and providing one-on-one mentoring.
"I will be more intentional about how I value my friendships, think about my college education and face my failures. For me, vocalizing my opinions on friendship, failure and vocation allowed me to better understand how I felt about the topics." Student in the Leadership and Character Discussion Group